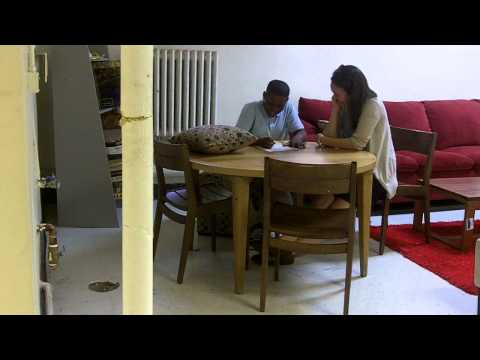 The Center for Service and Social Action partners with nonprofit organizations whose mission correlates with that of CSSA and John Carroll University.
The Center for Service and Social Action seeks to educate for justice by offering opportunities for learning through service. Growing from a rich Catholic intellectual tradition, we promote service that inspires a deeper commitment to those most in need. The Center connects the campus with the local, national, and international communities through sustained partnerships that enable John Carroll community members to become 'men and women for and with others.
Although CSSA will strive to work with an organization in ways that are most beneficial and effective for that organization, CSSA most typically collaborates with community partners in one of three ways:
Sustained Direct-Service Model – JCU students visit the partner site on a weekly basis throughout the semester and engage in service activities in which they directly work with a partner's clients or constituents.
Community-Based Research/Project Model - JCU students offer their time and skills through a service-learning course by providing qualitative research, statistical analyses, or quantitative data collection on a topic chosen by the partner, or by completing a project, i.e. website development, online volunteer management system, community garden creation, marketing strategies.
Project-Based Model - Groups of JCU students dedicate between two to four hours of support to a community partner in a one-time service activity, i.e. fall clean-up day, holiday dance, hot meal distribution, playground build, or any other service project in which students are able to interact and work alongside partner staff and constituents.
Community organizations seeking to partner with CSSA are encouraged to give thought to the following considerations:
Would a partnership with CSSA fit well with the mission of our organization?
How might this partnerhsip build on our strengths and help fill our needs?
What are the potential benefits for our community? What would we hope to "get out" of this?
Which service model(s) would work best for my organization? What projects or programs might best use support?
What might JCU students learn from this experience?
What staff person would be able to handle the logistical details of this partnership, such as supervision, conducting trainings/orientation, serving as the "point person", compelting times sheets/online service records, etc.?
What types of support would our organization need from CSSA, such as running background checks/TB tests, managing applications/reference forms, etc.?
If interested in parterning with CSSA, contact service@jcu.edu or call 216.397.4698.