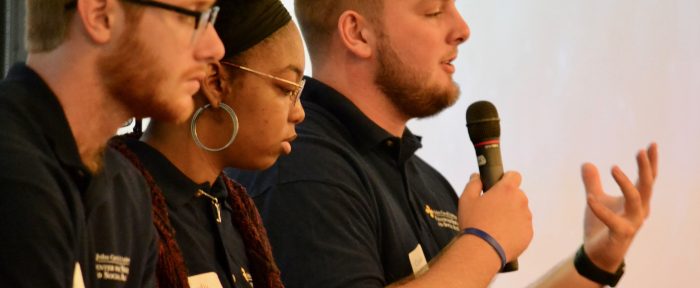 Already graduated from JCU but still want to engage in service with the JCU and Cleveland communities? The Center for Service and Social Action (CSSA) would be happy to connect you to one of many opportunities available for alumni!
CSSA helps fulfill the John Carroll mission to education students for leadership and service in the world by developing service programs that build mutually beneficial relationships, create learning opportunities, encourage reflection and active citizenship, and nourish the spiritual life. Our programs for current students include Service-Learning Courses, Weekly Service Activities, One-Time Service Opportunities, Service Events, and support for Social Justice Advocacy. These programs involve students directly with those most in need through our collaboration with more than 75 community partners in the Cleveland area.
Browse the opportunities listed here and contact us at service@jcu.edu for assistance.