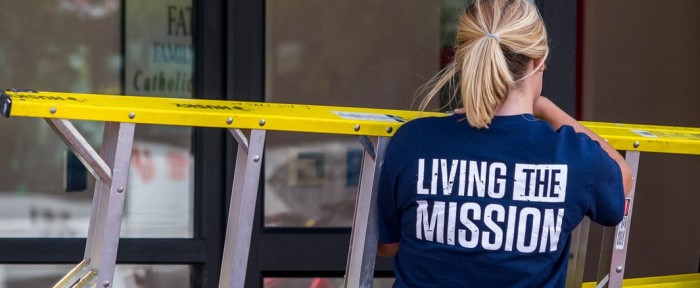 Centered in the rich tradition of Catholic Social Teaching in dialogue with the contemporary Jesuit commitment to a faith that does justice, the Center for Service and Social Action educates for justice by offering opportunities for learning through service and advocacy. The Center connects the campus with the community through sustained partnerships that enable us to realize the Jesuit goal of developing well-educated men and women who understand what it means to stand in solidarity with those living in poverty and on the margins; to engage in ongoing reflection; and to build a more just and humane society.
Learning Outcomes:
Through service-learning experiences and service opportunities students will:
Engage course content in real-world settings and enhance academic excellence through service-learning opportunities.
Be encouraged to challenge uncritical assumptions about the lives of others, especially those living in poverty and on the margins.
Participate in ongoing reflection opportunities exploring the meaning of their experience and its impact on their lives.
Develop an awareness of their civic responsibility and the importance of community engagement.
Participate in advocacy work that fosters solidarity and advances the promotion of justice.
Develop a better understanding of others' lived experiences through significant, ongoing interactions and encounters.
Reflect on how their service experience informs their vocation.
Cultivate a habit of service as members of the John Carroll University community and hopefully as alumni.