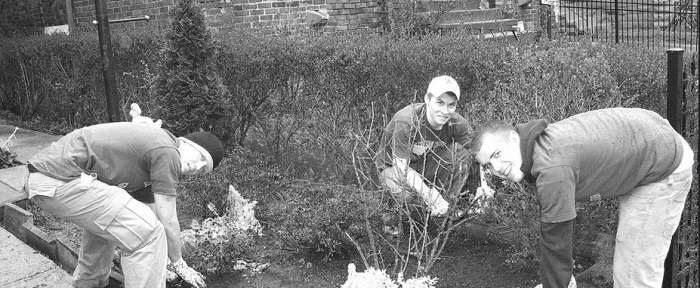 The Center for Service and Social Action was established in 1992 as the Center for Community Service and was dedicated to meeting real community needs, especially the needs of the most vulnerable members of our neighborhoods.
Over the years, the work and outreach efforts of the office grew: new community partnerships developed, new faculty were added as service-learning instructors, and more students sought service opportunities.  In 2007 the Center changed its name to the Center for Service and Social Action.
In Fall 2017, the Center for Community Service celebrated its 25th anniversary. The Center continues to innovate and serve, and the work of the Center has expanded to include:
 The coordination and management of more than 120 weekly service placements for hundreds of students each semester.
 The development of numerous service projects and University-wide service events.
The creation of a student leadership team to inform and critique our work.
The development of dynamic training program based on the "The Social Change Model of Leadership."
A series of workshops and convenings for service-learning faculty.