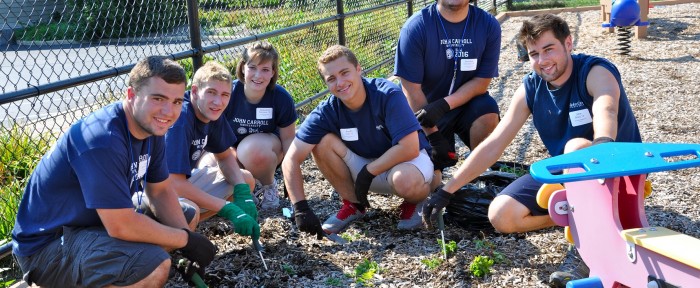 The John Carroll mission is to educate students for leadership and service in the world. In the words of Rev. Pedro Arrupe, S.J., the goal of Jesuit Catholic education is to develop "men and women for others."
The Center for Service and Social Action invites you to embrace this mission and to discover your gifts, talents, and leadership abilities through service to others. Our office develops service programs which build mutually beneficial relationships, create learning opportunities which include reflection, encourage active citizenship, and nourish the spiritual life.
Our programs include Service-Learning Courses, Weekly Service Activities, One-Time Service Projects and Events, and Immersion Experiences. These programs involve students directly with those most in need through our collaboration with more than 60 community partners in Cleveland, the United States, and abroad.
For more information on these service activities or other programs with the Center for Service and Social Action, please contact us at service@jcu.edu or at 216.397.4698.