The Ohio Fair Trade Expo 2013 will take place on Saturday, October 12, 2013, from 9:00am to 4:00pm at JCU's Dolan Center for Science and Technology.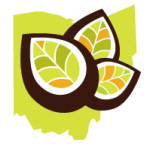 Keynote speakers
Workshops on a variety of issues including sessions for beginners to experts
A Fair Trade Marketplace with 25+ vendors from across Ohio and the region
A program for Girl Scouts that includes hands-on activities
Opportunities to learn about fair trade and the countries where fair trade products are developed
Admission to Fair Trade Marketplace & Family Activities: Free!
Admission to workshops and keynote speakers:
Students (High School and College)- $5
Girl Scouts (includes patch) – $7
All Others- $10
For more information, visit the Ohio Fair Trade Expo website.