Kyle Cassidy '15:  Kyle Cassidy was recently hired by Direct Consulting Associates (DCA), IT Consulting and Staffing as an IT Recruiter.  Kyle is responsible for full lifecycle recruiting,
identifying organizational talent needs, sourcing for highly qualified talent, matching the right consultant and candidate with the right opportunity, creating long-term relationships, and driving business development.  His goal is to bring energy, passion, and entrepreneurial spirit to both his team and industry.While at John Carroll University, Kyle majored and specialized in communication and marketing and was part of many entrepreneurial organizations.  He was 1 of 5 selected to join JCU's team of young entrepreneurs to represent the university in a variety of regional competitions.  Kyle graduated with a bachelor's degree in communication and a minor in entrepreneurship in 2015. Brionna Thomas '14: Brionna Thomas '14 has recently been promoted to the position of News Editor at WOIO Channel 19/43.  WOIO is a commercial television station serving greater Cleveland and much of surrounding Northeast Ohio.  Congratulations Brionna! Kristen Andrushko '15:  Kristen works as a Sales Support Coordinator at Inmar in Winston-Salem, NC. She is working in the supply chain which involves the liquidation of goods in the secondary market.  Her primary account is Walmart.  She also works on the Amazon, Clorox, and Dick's Sporting Goods accounts.  Inmar is an international intelligence commerce network. Lisa Perry '14:  Lisa works at VividFront, which is an integrated marketing, web and branding agency in downtown Cleveland, that primarily specializes in ecommerce and digital marketing strategy.  Lisa works as the Marketing and Project Coordinator for the agency, managing a handful of ongoing marketing strategies for our existing accounts, and also manage new account projects from start to launch. The latter is typically building or drastically improving a website for a client, and strengthening their web presence through SEO (search engine optimization), social media, email marketing and retargeting / remarketing tactics. I started the day after graduation, so have been here for about 5 months and have already learned so much about digital marketing strategy.
Lisa says John Carroll prepared her in two significant ways. First, the liberal arts curriculum taught her how to handle different types of critical thinking, different learning patterns and most significantly—how to understand and ultimately meet all different types of expectations (amazing preparation for dealing with clients from every type of industry imaginable). Secondly, the faculty in the Tim Russert Department of Communication and Theatre arts gave her the confidence she needed to purse this career.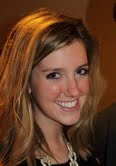 Jennifer Holton '12: Jennifer is a 2012 graduate from the Tim Russert Department of Communication and Theatre Arts. She works as a news anchor for WECP-TV in Panama City, FL.  She was formerly an assistant for Greta VanSustern at Fox News Channel's Washington D.C. bureau. While at John Carroll, Jennifer majored in Communication and minored in Political Science. She was an active member of the student newspaper, The Carroll News. She began as a reporter in 2008 and grew to become the Arts and Life editor and ultimately the managing editor during her senior year. She also worked with John Carroll's TV-4, serving as the on-air talent for shows such as "Dish Entertainment News" and "We The People", a political news show. During the spring semester of her senior year, Jennifer interned with C-Span in Washington, D.C. working as an intern in the Programming Operations Department. Jillian Lowry '11: Jillian works for promoting animal welfare.  After graduating from John Carroll with a degree from the Russert Department, Jillian finished her sustainable agriculture and rural development master's programme at University College Dublin in February 2013. Read more about her experience here:  http://sites.jcu.edu/magazine/2012/09/17/promoting-animal-welfare/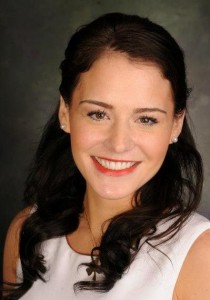 Bridget Fitzgerald '10:  Bridget works as an Engagement Consultant for Humana Vitality Corporate Wellness.  While at JCU she participated on campus in a number of ways, including: Admissions Tour Guide, Speaker's Bureau, Labre, and "The Carroll News."  Bridget was also the 2013 Queen of the Chicago St. Patrick's Day Parade, and a Court Member in 2012.  She also works as the Vice President of Alumni in Admission/Enrollment/Scholarship for the John Carroll University Chicago Alumni Leadership Chapter.  Bridget raced in the 2011 Chicago Marathon, and is a member of the Young Irish Fellowship Club of Chicago (Member of the Month September 2011).  She also works as both a Young Leader Member of the American Ireland Fund Chicago Chapter and a Young Professional Member of The Chicago Council on Global Affairs.  Her advice to current JCU student is to "Continue to be involved in your community even after graduation." Robert Duns '08, '11G B.A. in Communication and Theatre Arts, '08; M.A. in Communications Management, MA '11:  Robert is quick to credit the Tim Russert Department of Communication and Theatre Arts as having helped him get where he is today. As a television weather anchor and host of a weekly segment called "Wandering Wisconsin" on WAOW-TV, the ABC affiliate in Wausaw, Wisconsin, his job allows him to do the two things that he's always wanted: to forecast the weather and be a television host. Rob draws a clear connection between his class experiences, both undergraduate and graduate, at John Carroll and the work he does today. "Each stage of my academic career helped me to gain a better understanding of what makes a better communicator, employee, and citizen," he says. While attending John Carroll, Rob participated in TV-4, Eta-Eta, the Marinello One Acts, the Society of Professional Journalists, as well as WJCU 88.7FM. Rob adds that "from no other organization did I learn more about the real world than at WJCU." Brittany Bush '07:  Brittany works as a Research Analyst – NAS Recruitment Communications.  While at Carroll she participated in Varsity Golf, PRSSA, and spent time as a work study student in the alumni office.  She also received an Economics minor. Brittany is a board member on JCU's Cleveland Alumni Chapter, and a council member for the YP Pantry – young professionals serving the Cleveland Foodbank.  She serves as a co-writer for the Class of 2007 column in the John Carroll Magazine. Natalie Wilson '07: Natalie is a full time freelance theater artist working in the Twin Cities.  she primarily stage manages, but has also been hired as a director, assistant director, stagehand, electrician and surtitle operator, among other roles.  She has gone on national tours and spent significant time in Thailand creating art and educating people.  Natalie says that JCU "empowered her to have big dreams with the patience and aptitude to make those dreams come true." Hannah (Fritzman) Belsito '03:  Hannah works today as the Director of Community Affairs + Special Projects for Positively Cleveland, Cleveland's Convention & Visitors' Bureau, devoted to impacting Northeast Ohio's economy through business and leisure travel. In this role, she says she uses many of the skills she learned at John Carroll, including public speaking, networking, and creativity, as I develop and implement community initiatives related to the growth and advocacy of Northeast Ohio's travel and tourism industry.  For more about Hannah click here. She served as President of the Public Relations Student Society of America (PRSSA); Secretary of Lambda Pi Eta, the Communication Honor Society; and Public Relations Manager for all of the on-campus theatre productions. She also worked as a work/study student in the main office of the department. Jeff Larson '03:  Jeff starred in two One-Act plays during his sophomore and junior years and ended up winning a $500 scholarship for acting silly on stage. During his senior year, I received the chance to write and direct my own play, Strange Condition.  He took classes such as Playwriting, Screenwriting, Broadcast Writing, Debate, Interviewing Principles, Journalism, Directing for the Stage, Television Production, and Audio Production. Jeff interned at Q104 and WEWS News Channel 5. Pat Butler '01: Pat Butler, a traffic reporter for WTAM and John Carroll graduate of 2001, says that he went to JCU because of WJCU, the campus' radio station. "JCU has a stellar reputation in this field," Butler says. "The bottom line is your talent. The JCU degree is something people regard highly. People equate you to what prior graduates have done."