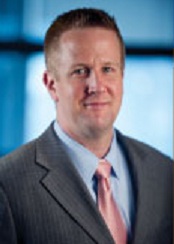 As a member of the law firm's litigation group, John's practice includes a wide variety of litigation matters involving
claims of strict product liability, negligence, breach of contract, breach      of warranty, violations of consumer protection statutes,        intentional interference with contractual relations, violations of restrictive covenants, insurance coverage issues
and professional negligence/legal malpractice, amongst others.  He has been recognized as a Pennsylvania Super
Lawyer Rising Star from 2010-2012 and is also a 2008 PUMP/Pittsburgh Magazine "40 Under 40″ Award recipient.
John is a 1997 graduate of John Carroll University with a major in Communication.  He later attended the University
of Pittsburgh School of Law, earning his J.D. in 2000.