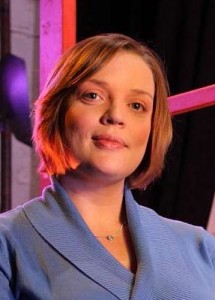 Years ago, a mentor told me that the best theatre artists are smart, well-educated individuals that invest in their community. I often think about that advice and how lucky I am to have received my undergraduate degree at John Carroll University (JCU). As a communications major at JCU, I was afforded more opportunities than I could have dreamt of.  By studying all elements of the art form, performing, directing and building sets, I
was able to learn from and be mentored by theatrical scholars and skilled professionals, with a wealth of knowledge and experience.
Now as the Associate Artistic Director of Cleveland Public Theatre (CPT), one of the nation's leading experimental theatres, I use the wealth of  knowledge and experience I gained at JCU each day. Through my work at CPT as an actor/director and administrator supporting the creation of new work by
Northeast Ohio artists, I am blessed to have the opportunity to create art, while investing the greater Cleveland community.  Theatre is a collaborative art that in its truest form requires engagement with one's community. It is our job as artists to tell the stories  of communities and individuals that need to be told – that offer us the opportunity as human beings to question our assumptions and grow our compassion  for each other. Thank you to JCU for not only affording me the opportunity to grow as an intelligent, insightful artist, but for teaching me the importance  of investing in your community.
Elizabeth R. Wood (Class of '99)
Associate Artistic Director
Cleveland Public Theatre