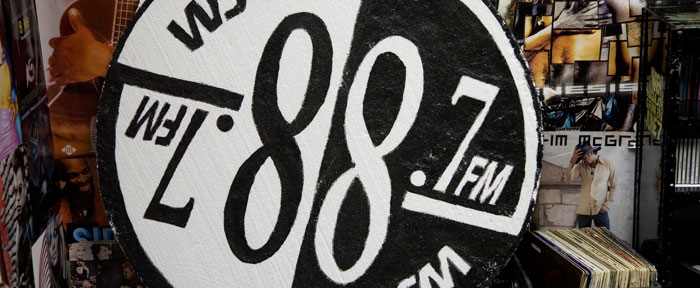 Practicum courses do allow those students who are doing a great deal of hands-on work in a particular area to obtain credit for that work. Each practicum course requires the student to obtain permission of the instructor before enrolling in the course. Students will be given a syllabus and specific requirements of the practicum from the individual instructor involved with the course.
Practicum courses are available in journalism, public relations, theatre, debate, radio, and television. They are graded pass/fail and do not count toward the completion of the major. Practicum courses are usually taken for one credit hour per semester. No more than three credit hours can be taken in any individual area, and only four credit hours of practicum courses can be counted toward your total credits necessary for graduation.
The Radio Practicum is for students who are on staff at WJCU (88.7FM). Although it is designed mainly for students who have obtained a director's position at the radio station, under special circumstances, other WJCU staff members have been allowed to take the course.
Students who become involved with the JCTV-4 campus television organization can enroll in the Television Practicum. Channel 4 TV programs can vary from semester to semester and most often include a news/magazine style broadcast, a sports talk show, pop-culture/entertainment talk show and on occasion a cooking show or a game shows.
The Debate Practicum is exclusively for students who are debating competitively for JCU. Debaters in the practicum engage in extensive preparation of all aspects of academic debate, including issue research, argument constructs, theory discussion, and debate practice. Students are also required to travel to a minimum of three debate tournaments per semester. Although it is open to students regardless of previous debate experience, only those serious about competitive debate should enroll.
To participate in the Journalism Practicum, you must be a staff member on The Carroll News, John Carroll's weekly student newspaper. Practicum credit can be earned in the areas of reporting, editing, advertising, sales/marketing, graphic design, and photo journalism.
The Public Relations Practicum allows students to work on specific public relations campaigns for various University or department programs. Students will be in charge of working with their client to develop a campaign plan, writing press releases, establishing media contacts, and producing programs and brochures to publicize the program. Check with the advisor of PRSSA to learn more about what PR practicums are available.
Theatre Practicum courses cover specialized skills needed for theatre performance, such as martial arts, stage combat, dance, and voice. Often the practicum course employs an outside artist who is an expert in the particular area, so students interested in a practicum should talk with a theatre faculty member well in advance of when they wish to take the course. Like the other practicum courses, the Theatre Practicum is not designed for the casual student, but rather for someone seriously interested in theatre as a career.