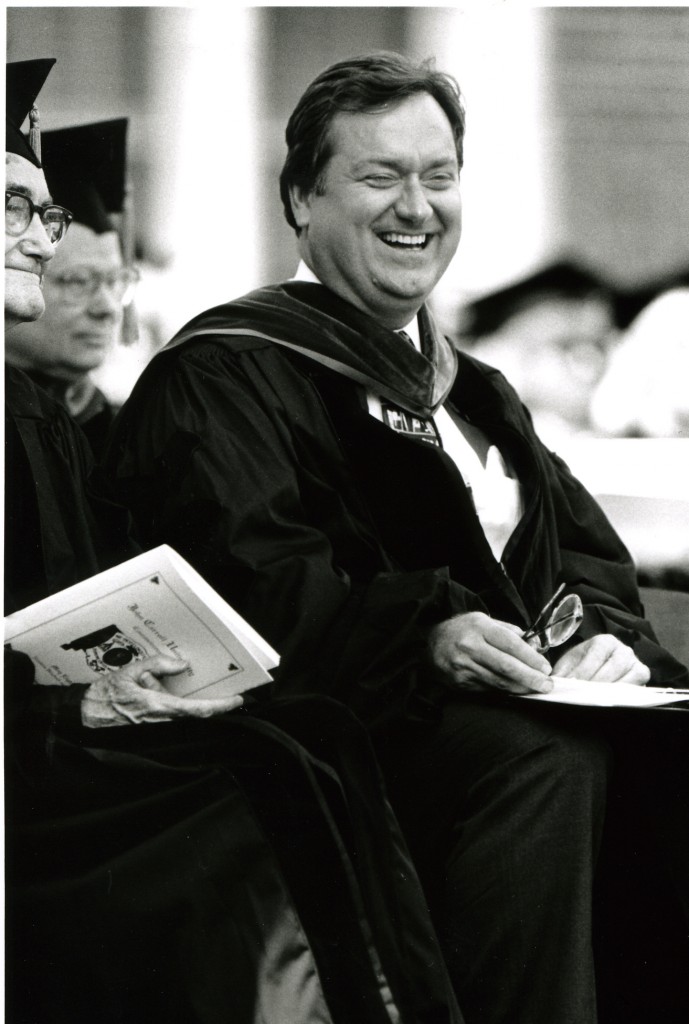 Tim Russert '72, one of John Carroll University's most beloved graduates, passed away June 13, 2008, at the age of 58. A well-known face of NBC's political talk show, Meet the Press, Russert was a trusted figure in the media. As a tribute to his legacy, in 2009 John Carroll renamed the Department of Communication and Theatre in his honor.
"An institution in both news and politics for more than two decades."

-President George W. Bush
Hailing from Buffalo, New York, Russert became an integral part of the John Carroll community when he began his studies in Political Science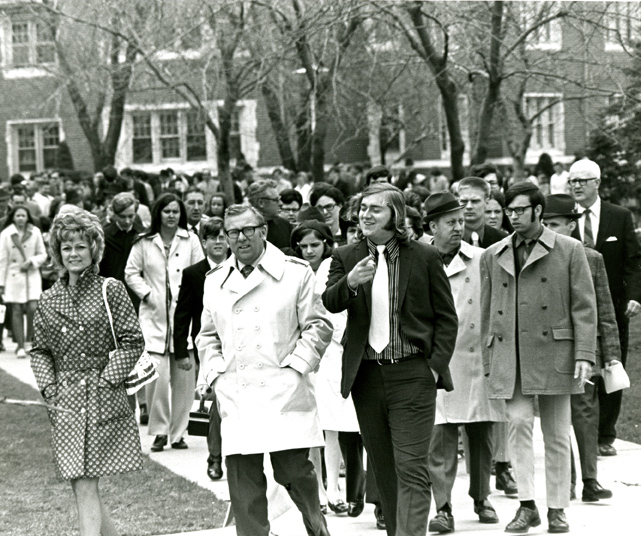 . During his time at John Carroll he was elected Student Union President. Russert also won the Robert Beaudry Man of the Year Award in his senior year of 1972 and received an honorary doctorate in 1997. His dedication and support for John Carroll and Cleveland was always evident.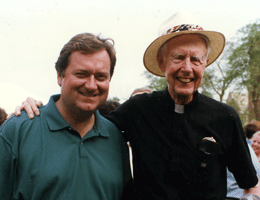 Beyond renaming the department, John Carroll has also honored Russert's memory in other ways. One includes the introduction of the exciting and highly sought after NBC/John Carroll University Meet the Press Fellowship. This is awarded to one graduating senior who is looking to pursue a career in political journalism and provides them with a position at Meet the Press for nine months.
Before his death, Russert began The Tim Russert Endowed Scholarship at John Carroll. This annual award is awarded to a high school student from the Buffalo or western New York  area.
"He had done his homework, so we didn't have to do ours. We longed to hear what his take on world events was."

-Ethel Kennedy
After graduating from John Carroll in 1972, Russert received a law degree (Juris Doctor) with honors from Cleveland State University's Marshall College of Law in 1976. Before bec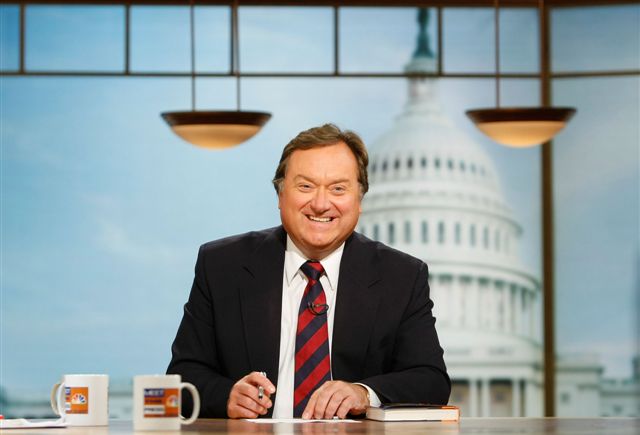 oming a host on
 Meet
 the Press,
 Russert
 was
 special
 counsel
 to
 U.S. 
Sen. 
Daniel 
Moynihan before 
being
 promoted
 to 
chief 
of 
staff. 
In 
1983
 he 
became 
counselor 
to 
Gov. 
Mario 
M.
 Cuomo
 of 
New
 York. 
Russert 
was 
hired 
to 
NBC
News' Washington
 Bureau 
in 
1984 
and 
by 
1989 
he 
had become 
chief 
of 
the 
bureau. 
In 1991, 
Russert
 was
 asked 
to
 host 
Meet
 the 
Press and 
despite
 having
 no 
on‐camera
 training, 
he
 proved
 to 
be 
a 
natural
 presenter.
In 
2008,
 TIME magazine 
named
 Russert 

one 
of 
the 
100 
Most 
Influential 
People 
in
 the
 world
 in
 recognition
 of
 him
 being
 "among
 the
 most
 astute,
 discerning
 and
 relentless
 pursuers 
of
 truth 
in 
the 
nation.
" (TIME,
 2009)
"He really was the best political journalist in America, not just the best television journalist in America."

-Al Hunt (Washington Bureau chief of The Wall Street Journal)