John Carroll University graduating senior, Ryan Brown, is the recipient of the 2018 NBC/JCU "Meet the Press" Fellowship. Brown is a Political Science major, with a minor in Business.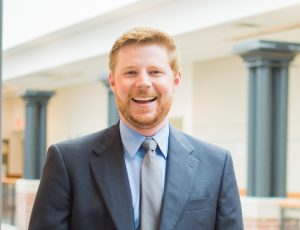 Brown most recently served as editor-in-chief of The Carroll News, the University's student-run newspaper.  He previously held the position of world news editor for the publication. During the 2016 Republican National Convention in Cleveland, Ohio, Brown was hired as an intern for ABC News.
CLICK HERE for more.
Posted on May 22, 2018