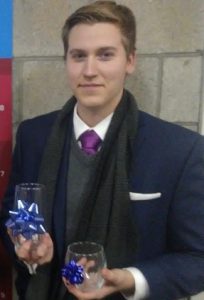 Zachary Zinda, a John Carroll sophmore and member of the Forensics team, has been invited to participate in the inaugural Western Kentucky Round Robin Tournament.  Western Kentucky is the defending national champion in Lincoln Douglas debate and has invited the 12 best Lincoln Douglas debaters in the country to start the new season debating each other.
Zak finished 17th in the nation last year as a freshman.
The round robin will take place on Friday, September 22, 2017.
Congratulations Zak!  Best of luck in the competition.
Posted on September 13, 2017