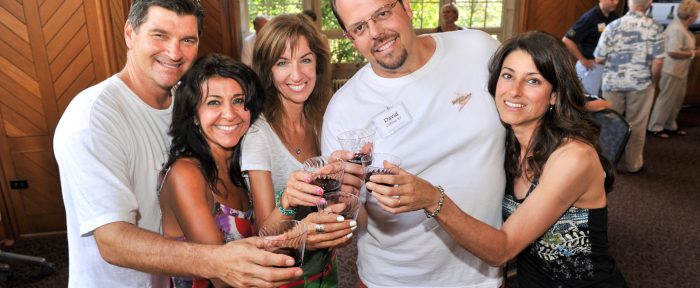 Celebrating a Reunion is the perfect opportunity for your class to commemorate the past and to help ensure the University's continued growth in the future. This is done, in part, through your Reunion Class Gift. Your class's generosity benefits scholarships and financial aid for future generations of JCU students. And just as alumni helped make your experience richer by providing annual support to the University, you have the same opportunity to give back to the institution that helped prepare you for life.
What is a Reunion Class Gift?
A Reunion Class Gift includes all gifts and pledges made to the Carroll Fund or other designations at John Carroll University from all members of the class. All gifts or pledges (including estate gifts, bequests and multi-year pledges) made from June 1, 2017 – May 31, 2018, will count toward your Reunion Class Gift.
Why should I give?
Often, individuals use their reunion as a time to increase their annual support or, in some cases, make their first gift. Ongoing support is important because it enables John Carroll to provide much-needed scholarship and financial-aid assistance. Your Reunion Class Gift helps sustain a level of excellence that inspires John Carroll students to excel in learning, leadership, and service.
How can I participate?
Visit our secure, online giving page to make a gift to the Carroll Fund to the designation of your choice in honor of your Reunion.
Interested in becoming a Class Agent? For more information visit jcu.edu/classagent

Giving as of 4/8/18

| | | |
| --- | --- | --- |
| Class Year | Percentage of Donors | Amount |
| 1943 | 50.0 |  $         2,550.00 |
| 1948 | 18.0 |  $             350.00 |
| 1953 | 21.0 |  $         9,470.00 |
| 1958 | 27.0 |  $       58,000.18 |
| 1963 | 28.0 |  $       32,090.00 |
| 1968 | 20.0 |  $    103,284.00 |
| 1973 | 17.0 |  $       52,160.00 |
| 1978 | 18.0 |  $ 1,151,362.69 |
| 1983 | 17.0 |  $    332,537.49 |
| 1988 | 11.0 |  $       40,579.04 |
| 1993 | 11.0 |  $       83,321.43 |
| 1998 | 12.0 |  $       31,591.82 |
| 2003 | 6.0 |  $       11,590.21 |
| 2008 | 6.0 |  $         4,623.30 |
| 2013 | 9.0 |  $         4,700.05 |