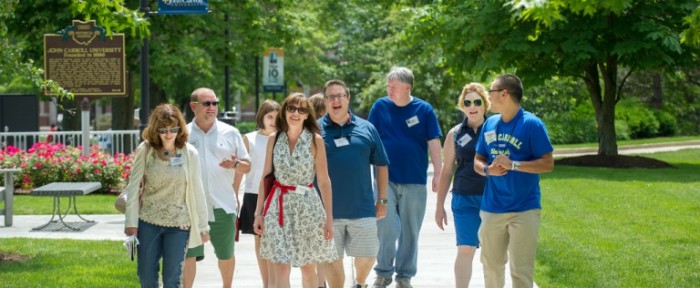 Reunion Weekend 2016 will be celebrating classes ending in 1 & 6.
Become a Reunion Committee Member today!
We are looking for volunteers from your class who are interested in helping strengthen efforts to create a memorable Reunion celebration. Committee members work with former classmates, fellow alumni, and JCU staff to increase attendance and participation, work towards class gift goals, and leave their mark on Reunion 2016. Most committee meetings are done via conference call. It is a great opportunity to reconnect with classmates and have a role in planning your Reunion. Contact Carla (Lauer) Gall '05 to join in on the planning.