Bredan Gulick '13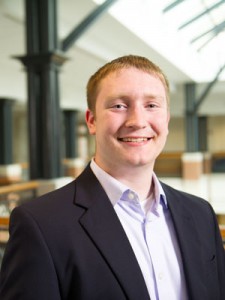 During his senior year at John Carroll, Brendan was named to the Sportscasters Talent Agency of America All-America list.
Alex Furth '13
Assistant Account Executive
Cavalry Agency
Chicago, IL
Working in an advertising agency demands constant creativity and innovation to market a product successfully. Alex learned these strategies, and much more, as a marketing major in the Boler School of Business.
Before the creative process begins in an agency, effective communication is critical to understanding the clients' goals. "There are a few intangibles that Boler School students exhibit that most other students simply do not possess coming out of college," Alex said. "The ability to communicate and respectfully and confidently interact with more senior members of a company results from the personalized education all Boler students receive, with many classes taught by business leaders."