Lisa Brown Cornelius
Director of Residence Life
Email – lmbrown@jcu.edu
Lisa joined the Office of Residence Life in 2011.  Lisa has held the positions of associate director and assistant director of residence life at Xavier University where she has worked since 2003.  Prior to that she served as an area coordinator at the University of Dayton.  She holds a bachelor's degree in English and History from Xavier University and a master's degree in student affairs administration from Michigan State University.  Lisa is actively involved in the Jesuit Association of Student Personnel Administrators.
---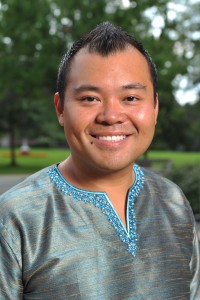 Lord Edwin "Eddie" J. Carreon
Associate Director of Residence Life for Residential Education
Email – lcarreon@jcu.edu
Eddie joined the John Carroll University community in the summer of 2012.  He previously served in the Residence Life offices at Saint Joseph's University and College of the Holy Cross.  He earned his undergraduate and graduate degrees at The Catholic University of America in Washington, DC.  Eddie believes very strongly in the mission and vision of Jesuit Catholic higher education.  Eddie's portfolio includes leading the Residential Education team, directing the Resident Assistant leadership program, coordinating responses to student emergencies and crisis, and leading the recruitment, selection and training of staff.  Eddie also teaches in the Arrupe Scholars and Intergroup Dialogue programs.
---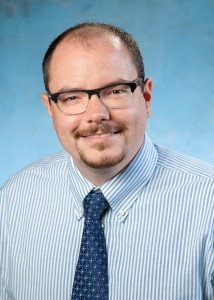 Brendan Dolan
Assistant Director of Residence Life for Housing Operations
Email – bdolan@jcu.edu
Brendan joined the John Carroll University community in the fall of 2014.  He spent the previous six years working within various Residence Life positions at Saint Mary's University of Minnesota in Winona, MN.  He earned his undergraduate degree at John Carroll University in 2008 and his master's degree at Saint Mary's University of Minnesota in Minneapolis, MN.  Brendan is a strong proponent of Catholic Higher Education and mission formation. Brendan focuses on the housing operations within the Office of Residence Life including facilities, coordinating access to the halls, collaborating with the residential Greek communities, and overseeing the residential duplexes and houses.
---
Marie J. Perri
Housing Coordinator
Email – mperri@jcu.edu
Marie joined the Office of Residence Life team in September of 1998.  Prior to working at JCU, she worked for University Hospital's UPCP in the area of pediatrics and child psychology.  Marie oversees all aspects of our housing process including contracts, occupancy, reports, and the room selection process for international, transfer, freshmen, and continuing students.
---
Emily O'Dell
Administrative Assistant
Email – eodell@jcu.edu
Emily joined the Office of Residence Life in January 2014. She received her bachelor's degree in Social Work from Bowling Green State University.  As administrative assistant to the Office of Residence Life, she is responsible for supervision of work study students, assisting in the administration of departmental budgets, maintaining the Office of Residence Life website, and assistance to the Housing Coordinator.
---
Nakiya Findley 
Area Coordinator (Hamlin and Campion Halls)
Email – nfindley@jcu.edu
Nakiya is a graduate from The University of Vermont with an M.Ed. in Higher Education and Student Affairs Administration.  She served as an Assistant Residence Director in the Department of Residential Life for two years as well as working in New Student Orientation, Student Athlete Services, Fraternity & Sorority Life, and Operations and Event Services for their student center. She received her B.A. in Sociology and Women & Gender Studies at Stony Brook University. Her interests include social justice education, student and peer support, leadership development, and self care advocacy. Nakiya is very excited to work with and for the students of Campion and Hamlin and the greater JCU community!
---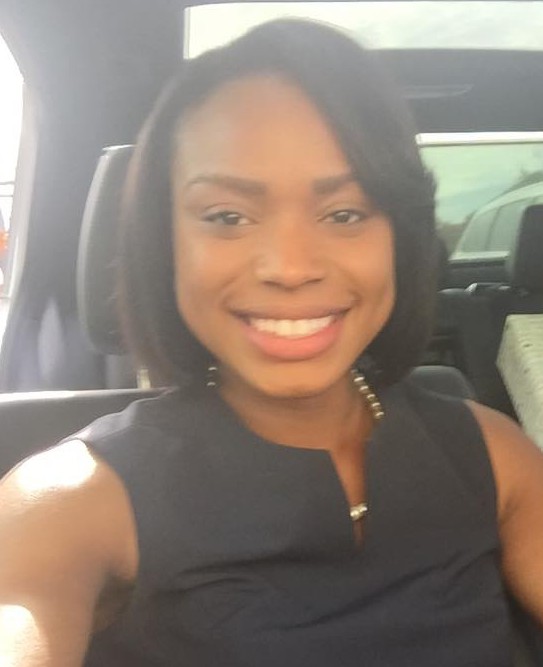 Celeste Johnson
Area Coordinator (Dolan and Pacelli Halls)
Email – cjohnson@jcu.edu
Celeste serves as the Area Coordinator overseeing the Dolan and Pacelli residential communities. Celeste earned a Bachelor of Arts in Education and a Master of Arts in Higher Education Administration from the University of Akron. While at U of A, Celeste worked as the Graduate Assistant to the Assistant Vice President of Student Success where she did advising and assisted with retention initiatives. Before joining us at John Carroll University, Celeste spent time as a Community Director of the Office of Neighborhood Life at Georgetown University. Celeste believes in serving the whole student and wants to provide the best possible living and learning environment for resident students.
---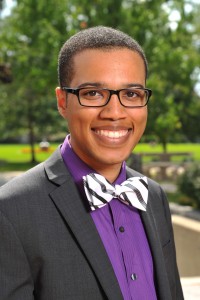 Bernell Nevil III 
Area Coordinator (Millor and Sutowski Halls)
Email – bnevil@jcu.edu
Bernell joined the Office of Residence Life in June 2014.  He is the Area Coordinator overseeing the Millor and Sutowski residential communities.  Before coming to John Carroll, Bernell earned his Bachelor of Science in Business Administration with majors in Organization and Human Resources and Psychology from Washington University in St. Louis.  Throughout his time at WashU, he found a passion for helping students in a variety of roles such as working with orientation, being a tour guide, and being an RA.  He went on to get his Master of Arts in Student Affairs Administration from Michigan State University.  While at MSU, he served as an Assistant Community Director in a residence hall of over 1100 students and supervised a staff of eight Resident Assistants.  Bernell is very excited to join the John Carroll community to help the institution work towards its mission of creating men and women for others.
---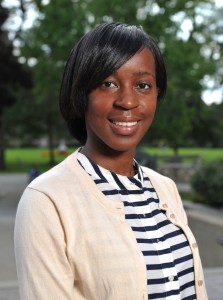 Stephanie Patterson
Area Coordinator (Bernet and Murphy Halls)
Email – spatterson@jcu.edu
---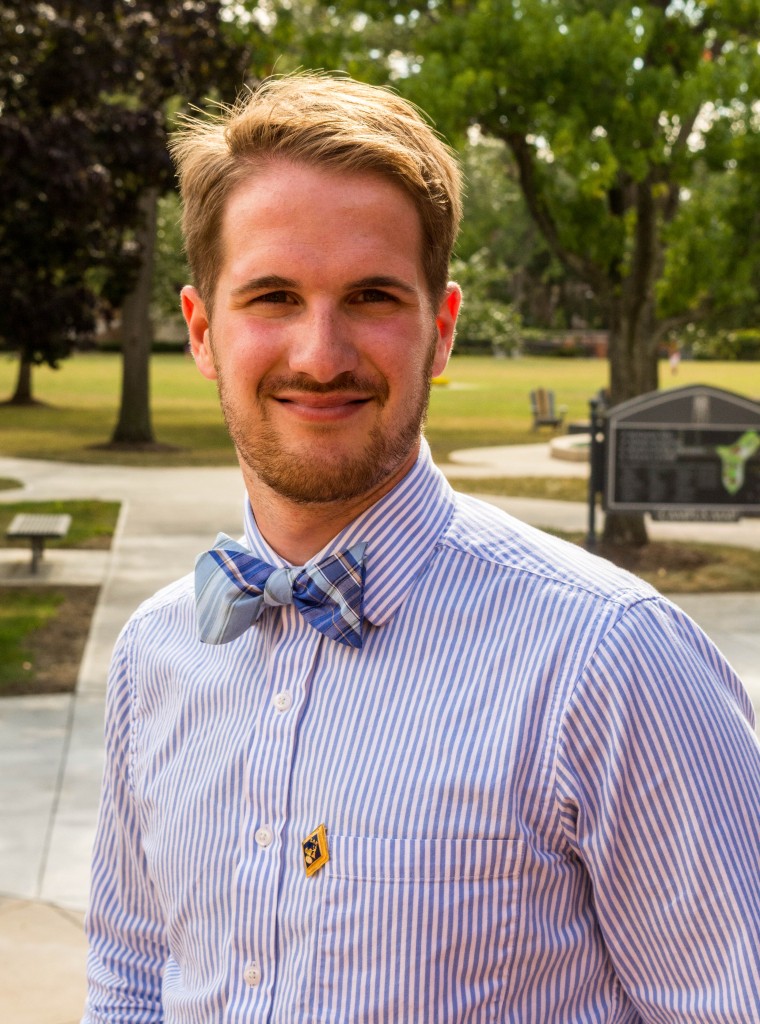 Travis Buchanan
Community Coordinator (Hamlin Hall)
Email – tbuchanan@jcu.edu
Travis joined JCU's Office of Residence Life staff in July of 2015. He earned his Bachelor of Science in Nursing from another Jesuit school, Creighton University in Omaha, Nebraska. He spent a total of 7 years in healthcare working in areas ranging from emergency medicine to assisting U.S. Military Veterans with Alzheimer's. Travis is a proud member of the Sigma Alpha Epsilon Fraternity where he has held many undergraduate and alumni positions. He currently sits on two boards which plan intensive leadership schools for undergraduate brothers as well as alumni. Travis is very excited to work with the ORL staff and with the Fraternity men and Sorority women of Hamlin Hall as their Community Coordinator.
---
Contact Information:
Email:  jcureslife@jcu.edu
Phone: 216-397-4408
Fax: 216-397-4919
Address: 1 John Carroll Boulevard University Heights, Ohio 44118