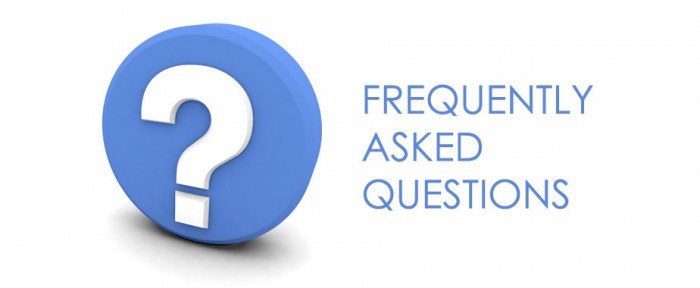 When can I begin registering for housing?
Online registration for housing opens May 16, 2016 at 3:00PM. Once you log into your BannerWeb account, you will be able to do the following:
Accept your housing agreement
Complete your personal and living preferences (i.e.: triple, double, single)
Select your meal plan
Request a specific roommate (optional)
Step-by-Step Instructions are available here.
Room assignments will be based on date and time of completion of the Housing Application and Agreement.  This does not impact the hall assignment but may impact the assignment of room type: single, triple, or double.  By using the date and time of completion of the Housing Application and Agreement, room assignments will be based on an objective marker.
Can I change my room after the process?
No, there will be no room changes from the time you are placed in housing until two weeks into the Fall semester.  Make sure you are selecting your roommate based on compatibility or be open to the experience of having a roommate matched by JCU.
Am I required to live on campus as a first-year student or can I get a house off-campus?
John Carroll University has a 2-year residency requirement.  The residency requirement states:  All students, of traditional age, who enter John Carroll University are required to live on campus during their first and second year, unless they are commuting from home.  Commuting is defined as living exclusively in the permanent and primary residence of a parent or legal guardian.  The residence of the parent or guardian must be located within 35 miles of the John Carroll University campus.  Once a student establishes his/her status as a resident when applying through the Office of Admissions, he/she must seek approval for a change of status for commuter.  Formal requests can be made through the Office of Residence Life.
If you initially indicated to the Office of Admissions that you would be living on campus, but plan to commute from home, you must do the following by June 6, 2016:
Complete a "Request for Release" form.
Submit a notarized or certified letter from a parent/guardian with a signature and contact information stating that you will be commuting from home.
Is the Housing Agreement legally binding?
After thoroughly reviewing the housing agreement online, you should accept the terms of the agreement if you plan to live on campus.  Once it has been accepted, the agreement is binding for the 2016-2017 academic year.  Agreements must be completed by 5:00PM June 6, 2016.  You should print/save a copy of the housing agreement, as well as any confirmation e-mails you receive throughout the housing application process, for your reference throughout the year.  A copy of the housing agreement for the Class of 2020 can be viewed by clicking here.
Can I accept the Housing Agreement if I am under 18?
If you are under 18 years of age when you complete the housing agreement, in addition to accepting the agreement online, you must print a PDF version of the agreement and have your parent/guardian sign and return it to the Office of Residence Life before June 6, 2016.  Failure to do so will delay your assignment to housing.
Agreement can be returned to the Office of Residence Life by fax (216-397-4919), by e-mail jcureslife@jcu.edu, or by mail to:
    Office of Residence Life
    Attention: Marie Perri
    1 John Carroll Blvd.
    University Heights, OH 44118-4581
Can I request a roommate or roommates?
You may request to live with another JCU student, as long as both parties have already accepted the terms of the housing agreement.  All roommate requests must be mutual in order for you to be placed together, regardless of your personal or living preferences.  Once you have placed a roommate request, an email will be sent to the JCU email account of the potential roommate advising him or her that a roommate request has been offered; he or she will need to accept or cancel the roommate offer.  Roommate requests need to be submitted by 5:00 p.m. on June 6, 2016.  Requests received after that date will not be honored. To learn more about requesting a roommate, please visit the Roommate section found in the Incoming First-Year Student Housing Selection Instructions.
What if I need a special housing accommodation?
If you need a special housing accommodation, please refer to the Office of Services for Students with Disabilities.
What Halls are open during the breaks?
All residence halls will be open during the Fall, Thanksgiving, Spring, and Easter break periods.  Registration is required, but there is no additional cost.  All residence halls will close for Winter Break.  Limited housing will be available for an additional cost.
Is there cable TV in the Halls?
Cable access is provided at no additional charge in each room for cable-ready television (a fully-integrated HDTV model (QAM) tuner TV with cable cord).See a list of the channels provided and learn how to program your TV.
Does each room have a phone line?
No.  However, courtesy phones are located within each residence hall to enable students to make local calls when needed.
Is there internet access in the halls?
In addition to the University's wireless capabilities, which allow you to connect to the internet from anywhere on campus, every room is equipped with two network connections for full internet access. Click here for more details on the specific hardware that you would need to connect your computer.
How do I do my laundry?
John Carroll participates in the All-Included Laundry Program where the cost to wash and dry laundry is included in your room and board charges. Each residence hall is equipped with high-efficiency washers and dryers. This equipment saves hundreds of thousands of gallons of water every year at JCU. In addition to saving water, the machines only require ¼ cup of liquid detergent per load, therefore also saving students on detergent costs.  Parents can also save money on energy use and water use at home if students do their laundry on campus rather than lugging it home on the weekends!
How do I get mail?
Students may pick up mail in the mail room located off of the Atrium in the D.J. Lombardo Student Center. A box number is assigned to each resident on campus and should be used on all correspondence addressed to you. Your address should look like this:
Name
JCU Box XXXX
1 John Carroll Blvd.
University Heights, OH 44118-4581
It is important that those corresponding with you do not include "P.O." before your number so that mail is routed quickly and correctly. Problems with your mail service should be directed to the main mail room in the Administration Building.
Where can I find extra-long twin sheets for the beds?
Our residence hall rooms contain extra-long twin beds which require special linens to comfortably fit the mattresses. In addition to purchasing linens at stores like Bed, Bath, and Beyond, Target, ect, we have arranged to provide the opportunity to conveniently purchase these extra-long linens. You will receive a letter and order form in the mail in the summer that describes the products and special value packages that are available. Make sure you order by the deadline to ensure that you will receive your linens at home before you depart for campus. For more details or to place an order, please call 800.957.4338 or visit this page
Further questions?
Please contact the Office of Residence Life at (216) 397-4408 or jcureslife@jcu.edu.