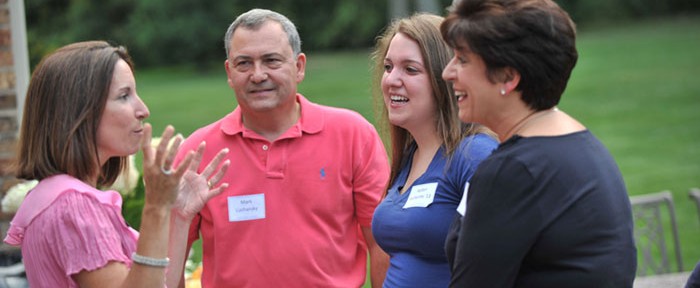 There are many important ways you can help, with varying degrees of time commitment. They include the following:
Refer prospective students to the Admission Office.
Contact prospective students by phone, letter, or email.
Host or attend recruitment Receptions in your city.
You are cordially invited to become an Ambassadors Program volunteer by completing this online registration form.
With this information we hope to provide assignments that would match your interests and availability.
Thank you for considering this opportunity to "give back" to John Carroll University.
For more information, or to become an Ambassadors Program volunteer, please contact Allison Goldhammer '14G (agoldhammer@jcu.edu / 216.397.1772).