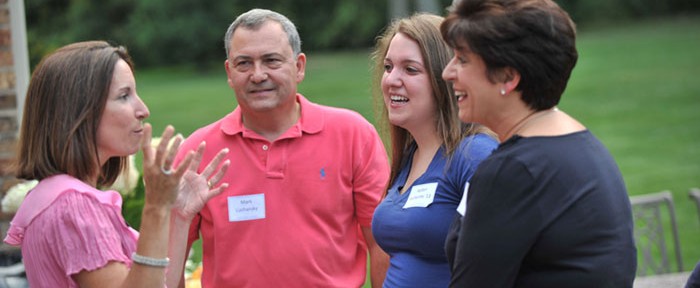 There are many important ways you can help, with varying degrees of time commitment. They include the following:
You are cordially invited to become an Admission Volunteer by completing this online registration form.
With this information we hope to provide assignments that would match your interests and availability.
Thank you for considering this opportunity to "give back" to John Carroll University.
For more information, or to become an Alumni-in-Admission volunteer, please contact Erin Soroosh '99 (esoroosh@jcu.edu / 216.905.9936) if you live in Chicago or Indiana, Mallory Anthony (manthony@jcu.edu / 216.397.6620) if you live in the Mid-Atlantic Region or Tom Fanning (tfanning@jcu.edu / 216.397.4648) for all other areas.