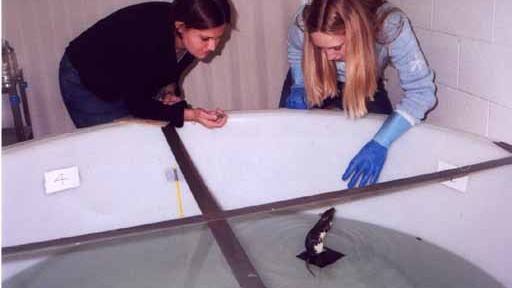 The Interdisciplinary Neuroscience concentration is coordinated by the Department of Psychology and is intended for biology, chemistry, and psychology majors who desire an interdisciplinary approach to the study of physiology, biochemistry, and behavior of higher organisms.  The program provides the individual undergraduate student with the opportunity to develop competence in physiological and behavioral methods of investigation of the nervous system.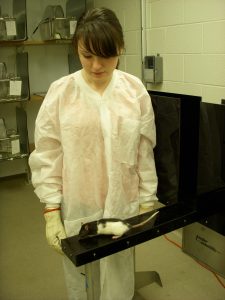 Students major in the department of their choice among the three departments that participate in the concentration.  Course requirements for the concentration are dependent upon a student's major.
A unique feature provided by the program is a laboratory independent research project in neuroscience.  The project may be carried out in any of the three participating departments or an outside institution such as Cleveland Clinic, University Hospitals of Cleveland, or The MetroHealth System.
Senior students present the results of their research projects at the Eastern Colleges Science Conference.  For 29 consecutive years, JCU neuroscience students have earned first place/excellence awards for a research paper or poster in biology, chemistry, and/or psychology at this conference.  The Neuroscience Program at John Carroll University is affiliated with the Association of Neuroscience Departments and Programs.
Over 90% of our graduates pursue a post-baccalaureate degree in medical school, dental school, pharmacy school, podiatry school, veterinary school, law school, graduate school (neuroscience, biology, chemistry, clinical psychology, counseling psychology, community psychology, experimental psychology), and physical therapy programs.  Other neuroscience students have obtained research positions at such institutions as Cleveland Clinic and University Hospitals of Cleveland.
For psychology majors, PS NEUROSCIENCE CONCENTRATION TENTATIVE 4 YEAR PLAN
For course requirements for Biology or Chemistry majors, consult the John Carrroll Undergraduate Bulletin.