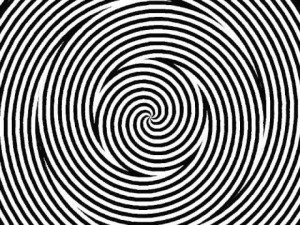 Psychology Club is open to all students who have an interest in the discipline, regardless of major or minor. Apply by contacting the Psychology Club President, Clarence Coker at acoker18@jcu.edu.
Psi Chi is the international honor society in psychology.  Criteria for joining the organization is posted on the Psi Chi page.  Students are typically invited to join the organization, each semester, but are also welcome to join by self-nomination.
Working collaboratively, the two organizations present a series of guest speakers, discipline related films and documentaries, and other activities geared toward developing a comprehensive co-curricular program in psychology.  Programming is free and open to the public.
    Psi Chi Inductees: Spring 2017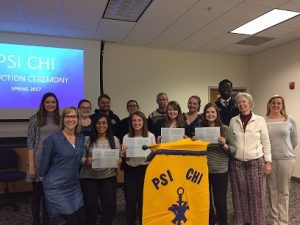 Psi Chi Inductees: Fall 2016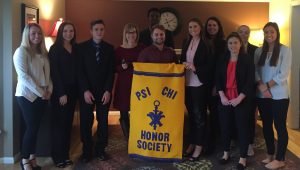 Psych Club Fall 2017