Learn from experts in the field. Our faculty members have real-world experience in professional writing careers.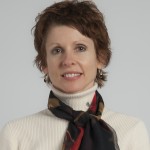 Laura Malee Greenwald (M.B.A.) manages the communication and marketing for the Cleveland Clinic Education Institute, which comprises 16 centers including the Lerner College of Medicine, Graduate Medical Education, and Executive Education.
In addition to teaching Medical Science Writing at John Carroll, she teaches a course on storytelling through Cleveland Clinic Academy. She is the author of "Eye of the Beholder: True Stories of People with Facial Deformities and Their Quest for Acceptance" (Kaplan Publishing, 2009) and writes a fashion blog, "Abby and Elle Upstairs Fashion," with her daughter Jill in her spare time.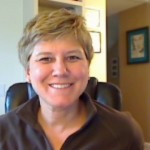 Denise Kadilak is an Information Architect with Blackbaud, Inc., headquartered in Charleston, South Carolina. In her 15 years with the company Denise's responsibilities have ranged from that of a writer creating and maintaining thousands of pages of user-end documentation to technical-project lead investigating new tools, workflows, and best practices for a 22-member documentation team.
She has presented at several international professional conferences, including WritersUA and the Technical Communication Summit. Denise has also published several articles in the Society for Technical Communication magazine "Intercom" and is a book reviewer for the society's "Technical Communication Journal." She is a past president of the Northeast Ohio chapter of the Society For Technical Communication and currently volunteers on the chapter's Website Committee.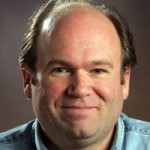 Clint O'Connor is the film critic of the Cleveland "Plain Dealer."
He has been a professional writer and editor for 28 years. Before coming to Cleveland, he was managing editor of the "Washington Journalism Review" in Washington, D.C. He joined the "Plain Dealer" in 1989 as editor of its "Sunday" magazine.
Clint, who grew up in the Chicago area, has a B.A. in English from Boston College and is currently working towards an M.A. in English at John Carroll. He also studied film at the University of Southern California School of Cinema in Los Angeles. He has won several journalism awards, including Best Arts Reporter in Ohio from the Society of Professional Journalists.
He teaches Film Criticism in the Digital Age in the English department.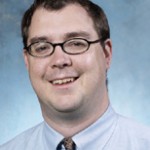 Tom Pace, Ph.D., joined the JCU faculty in 2002 after completing his doctorate at Miami University of Ohio with a specialty in Composition and Rhetoric and Renaissance studies. He received his B.A. and M.A. from the University of Louisville. He teaches a variety of undergraduate and graduate courses: Composition and Rhetoric I and II, Advanced Writing, Studies in Rhetoric and Composition, Major British Writers, Major American Writers, Popular Film and American Culture, Professional Writing, and Rhetoric and Education in Renaissance Lyric. Pace also directs the English department's Professional Writing major, and his research interests revolve around the history and theory of teaching writing and rhetoric, especially stylistics. He is the co-editor of "Refiguring Prose Style: Possibilities in Writing Pedagogy" (Utah University Press).