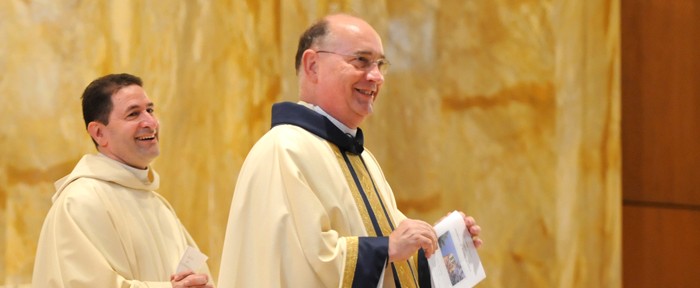 Periodically at Carroll, we have many conversations about our mission and identity, and for good reason. Exploring and furthering the Jesuit Catholic tradition of our institution is critical to our work: It is our tradition that defines us as an institution.
In May 2008, the John Carroll University Board of Directors adopted the University's Catholicity statement, The Jesuit Catholic Identity of John Carroll University, which describes the University's Jesuit Catholic character as being a single reality based on the integration of faith and culture – this was Pope John Paul II's primary message in his statement on Catholic higher education–Ex Corde Ecclesiae. We developed our Catholicity statement through a widely inclusive dialogue over nearly two years with people of all faiths.
To view the full text of the Catholicity Statement in PDF format, please click here.
To see our new Catholicity Brochure in PDF format, please click here.