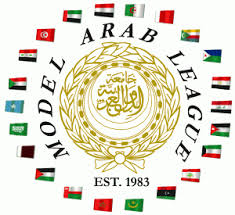 Model Arab League at John Carroll University provides students the opportunity to develop invaluable leadership skills. Model Arab League is a program of the National Council on U.S.-Arab Relations and allows emerging leaders to learn firsthand what it is like to put themselves in the shoes of diplomats and other foreign affairs practitioners. In the process, the students come to realize how different these international relations realities are in comparison to what they previously thought. Grappling with the international challenges of representing the needs, concerns, interests, and foreign policy objectives of a government other than their own helps students deepen their knowledge and understanding of the Arab world and its peoples. They develop and practice useful analytical, organizational, writing, editing, and public speaking skills, and strengthen their ability to engage in the art of reasoned argument and spirited debate.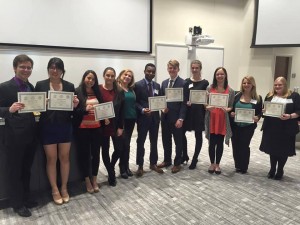 Each year, students in Model Arab League participate in the Ohio Valley Regional University Model Arab League at Miami University of Ohio in Oxford.  The JCU delegation has won awards several years in a row:
2016 – Awarded "Distinguished Delegation Award" for representation of Mauritania
2015 – Awarded "Overall Outstanding Delegation Award" for representation of Egypt

2014 – Awarded "Outstanding Delegation" for representation of Saudi Arabia

2013 – Awarded "Overall Honorable Mention" for representation of Egypt
2012 – Awarded "Overall Honorable Mention" for representation of Lebanon
For more information on joining the JCU delegation, contact Professor Mona DeBaz, 216.397.4324. 
Detailed information about the history and structure of Model Arab League is available in the MAL Handbook.