Congratulations to our Model Arab League team!
Representing the country of Kuwait in last weekend's national conference in Washington D.C., our team took home two awards: Marcello Hernandez and David BerkeleyRamirez received the Outstanding Delegation Award in Environmental Affairs, and Mariella van der Sluijs and Jacob Dzierwa received the Distinguished Delegation Award in the Special Council on Post-Conflict Resolution.
Thank you for being an active part of our community; we are proud of you all.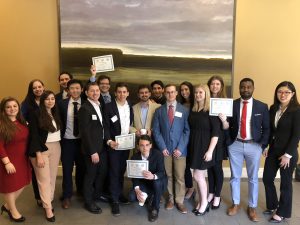 Posted on April 10, 2018