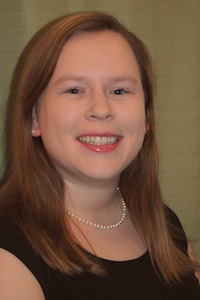 Laura Kisthardt '13, a John Carroll student and political science major, was selected by The National Council on US-Arab Relations (NCUSAR) to go on an all-expense-paid, 10-day, cultural immersion travel experience to the Republic of Lebanon.
Laura was one of the students who went with Professor Mona DeBaz to the University of Miami in Oxford, Ohio, and participated in Model Arab League (MAL). The National Council offers this program to students who participate in MAL and who are recommended by their advisor. The Council receives numerous applications from across the country based on these criteria, and then ten students are picked for this incredible opportunity. The dates for this visit are set to be June 20 to July 2, 2012.
NCUSAR is an American non-profit, non-governmental, educational organization dedicated to improving American knowledge and understanding of the Arab world.
Posted on June 7, 2012