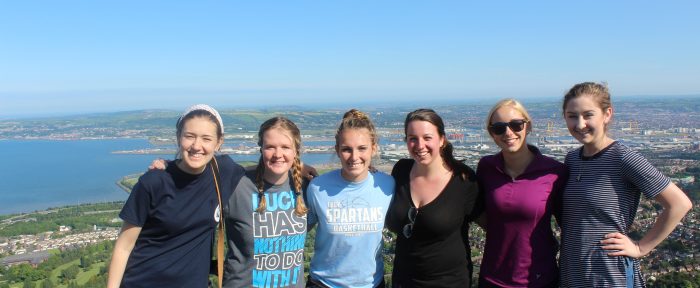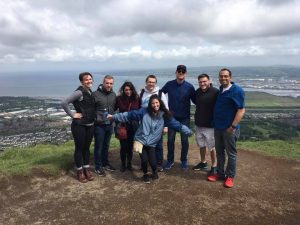 Founded in 2004, the JCU Ireland Peacebuilding program principally explores Northern Ireland's stunning transformation from a society enduring a bloody thirty-year civil conflict to one where peace is being forged each day.
The Program
After taking a course (or linked courses) in the spring (in 2019, the course is EN287 Irish Literature), students engage in a two-week academic immersion (May 12-26, 2019) in Northern Ireland and Ireland (Dublin, Belfast, Derry, Galway, and the West of Ireland). There, we encounter the culture, geography, history, and lives of the unforgettable people—political leaders, former paramilitaries, victims, police, and peacemakers—who survived the Troubles and now work for peace and justice. We end the trip in the West of Ireland, where students can explore Ireland's beautiful landscape, history, and culture—and trace their own ancestral origins or meet relatives!
The Course
In EN287, we examine the roots of conflict from a multidisciplinary approach by exploring Irish histories, literary narratives, philosophy, and film—reading W.B. Yeats, Seamus Heaney, Brian Friel, Seamus Deane, Bobby Sands, Sinead Morrissey, among others, and watching "Michael Collins, "In the Name of the Father," and other films of Ireland and the Troubles. While we establish a background for why the conflict persisted, we focus on how we can gain the skills to do the difficult work of peacebuilding, conflict transformation, and reconciliation. We take as our inspiration the Ignatian call for a well-educated solidarity, in which we pose the question, "How can we live together in this time and place?"
Praise for the Program
Alumni from the program have gone on to work in national security, PeacePlayers International, education, and a wide-ranging set of professionals, all informed by the experience of learning peacebuilding and conflict transformation. Jeannie Kidera writes: "Attending this program was the best thing I've done in my academic life. The people we were able to meet and talk with were incredible, living historical resources…. I found the program so impressive that I then attempted to create a smaller version for my own students at Hawken School." Karly Kovac: "The program changed my life immensely. It not only changed the way that I view conflict and forgiveness, but made me realize the true blessings in my family and in my own life. It allowed me to connect to another culture, and take what I learned from them and their restorative process back to the U.S."
Cost of the program: $3,100.
Covers flight, hotel, insurance, all program fees, breakfast, some other meals
Payment Schedule:
$100 deposit due: November 15th, at the Global Ed Office (B104), check to John Carroll University
$500 due November 6th, December 4th, $1000 due January 16th.
Total due February 12th, 2019
More Information
For more information, contact Dr. Philip Metres, pmetres@jcu.edu or 216-556-1101.
Other affiliated faculty and staff: Dr. Richard Clark, Dr. Dianna Taylor, and Rory O'Neil.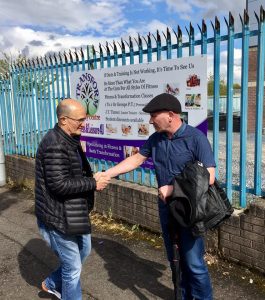 More about the program from this 2017 article in John Carroll Magazine!
Check out this 2015 webpage designed by Karly Kovac and Emily Tusick: Humans of Northern Ireland!