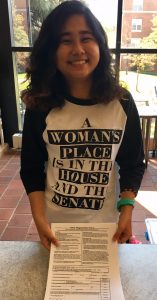 1) Required Courses (5)
PJHR 230 – Building Peace OR PJHR 250 Conflict Resolution and Transformation OR EN287 Irish Literature or EN280 Israeli and Palestinian Literature (3 credit hours) . Multidisciplinary study of the dynamics of conflict and peacemaking in South Africa, Northern Ireland, and other sites. Focus on the historical and roots and persistence of conflict; the contestedness of history; peacebuilding, conflict transformation, reconciliation, and social restoration; and artists' and writers' role in creating just peace. Materials include histories, narratives, poems, and films. 
HS 230 or PJHR 101 – Introduction to Human Rights (3 credit hours). Survey of thinking on human rights from antiquity to the present, with special attention to the Universal Declaration of Human Rights and other post-1945 developments. Case studies may vary, but will generally include such key human rights concerns as slavery, humanitarian intervention, refugees, displaced persons, post-conflict reconstruction, human trafficking, torture, and the death penalty.
SC 111 – Introduction to Social Justice (3 credit hours). Overview of the theories of social justice, including discussion and analyses of social inequalities both domestic and global, and issues related to civic engagement, social responsibility, and change. Service learning component required. (n.b Any course with an Issues in Social Justice (ISJ) core designation can be substituted by permission of director.)
PJHR 400 Critical Inquiry (3 credit hours). This course explores research techniques commonly used to study issues related to peace, justice, and human rights, and the politics of knowledge production. Topics include historical research, literature reviews, critical analysis, interviewing, using survey data, ethics and reducing power differences in research. Students will have the opportunity to choose a field they would be interested in working in, and propose research on a related topic. This course helps students develop the skill set to successfully complete an independent study on the topic of their choosing.
PJHR 410. Internship and Seminar (3 credit hours). By permission of Program Director. Capstone experience involving an internship or advanced research project in a setting which aligns with the student's interests, skills, or career goals. This may include internships in non-profit, social justice, legal, heath, human service, or research settings. A weekly seminar will also be held with ongoing reports, reflections, and analysis about their field experiences.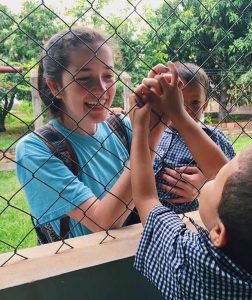 2) Additional Courses (7)
One additional course (3 credits) at the 400 level, drawn from the list of PJHR-approved courses. To access PJHR-approved courses, log onto Banner and search the Course Catalog. In order to find the cross-listed courses, you have to go into Courses for Spring 2018. Go into the Subject area box and click Alt-a (to select all), then scroll down to Attribute Type and select PJHR. All the courses should appear. If, however, you find a course that explores PJHR issues, please email me and we can add it to the list.
Six courses (18 credits), five of which must be taken at the 300-400 level, from the list of PJHR-approved courses.
Students can choose to create a concentration in the following areas: Poverty and Social Justice, Racial Justice, Environmental Justice, and Peacebuilding/Conflict Resolution.
Here is a course map for concentrations:

Proposed PJHR Minor Concentrations (four course sequence, along with PJHR core)Poverty and Social Justice
Required:
PJHR100         Poverty and Social Justice        OR
EN291             Poverty and American LiteratureElectives
BL240              Epidemiology
BL260              Poverty and Disease
CO389             Social Issues Journalism
EC321             Labor and Human Resource Development
EC343             Economic Development
ED253             School and Society
ED350             Multicultural Education in a Pluralistic Society
ER120             Poverty and Social Entrepreneurship
ER 304            Social Entrepreneurship
GEND101      Introduction to Gender, Sexuality, and Women's Studies
PL370              Philosophy and Social Justice
PO205 51        Healthcare Access: Latin America
PO336             International Political Economy
PS261              Child Development
SC111              Introduction to Social Justice
SC195              Global Debt and Justice
SC201              Social Problems
SC225              Sociology of the Family
SC240              Criminology
SC271              Public Health in U.S.
SC275              Family Violence
SC385              Poverty, Welfare, and Social Justice in U.S.
TRS302            The Bible through the Eyes of the Hungry
TRS361            Liberation Ethics
TRS362            Religion, Ethics, and Public Policy
TRS368            Christian Social Justice
TRS406            New Testament Ethics for Contemporary Culture
TRS431            Readings in Feminist Theology
PJHR1               Shepherd Internship
Peacebuilding and Conflict Resolution
EN231             Peacebuilding after Empire
EN278             Irish Literature
EN280             Israeli and Palestinian Literature
HS231              Peacebuilding after Empire
PJHR250         Conflict Resolution and Transformation
PJHR350         Transitional Justice
SC205              Conflict/Cooperation: War and Peace
SC440              Violence and Society
TRS245            Islam & Islamism
TRS249            Faiths of Abraham: Judaism, Christianity, and Islam
TRS350            Inter-Religious Dialogue
TRS367            Religion, Terror, and the Culture Wars
TRS323            Life, Times & Theology of MLK
Racial Justice EN472             African American Literature
HS 131            Survey of African American History
HS343             Slavery and Abolition
PL390              Philosophy of Race and Racism
PS 342             Psychology of Prejudice
PO213             Wrongful Convictions
PO295             Politics of Blackness
SC235              African American Experience in U.S.
SC255              Prejudice & Discrimination
SC257              Social Inequalities
SC353              Latin/a Transnational Experience
SC355              Race and Ethnic Relations
TRS223            African-American Religion
TRS261            African-American Christian Social Ethics
TRS262            Religion, Freedom, and Law
TRS315            The Holocaust and Its Meaning
TRS323            Life, Times & Theology of MLK
TRS369            Justice and the Economy
TRS372            Theology of African-American Sacred MusicEnvironmental Justice
BL137              Climate Change
BL222              General Ecology (requires 2 semesters of Biology)
BL331              Global Climate Change (requires 2 semesters of Biology)
CL103              Environmental Chemistry (non-majors)
EC315              Environmental Economics (requires 2 semesters of Economics)
EN291              Environmental Literature
PH115              Environmental Earth Science
SC380              Environmental Justice Movements
TRS337            Globalization, Theology, & Justice
TRS342            Islam and the Environment