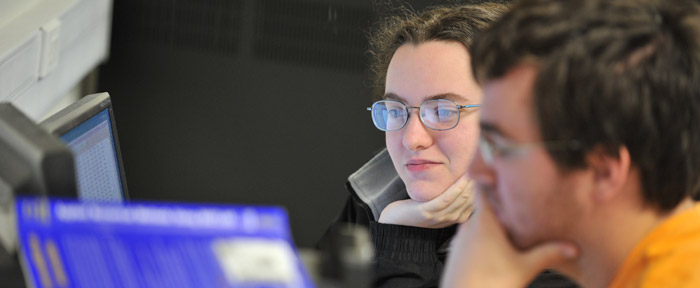 Our alumni are scientists, engineers, and professionals in medicine, law, and business. Recent alumni have gone straight to the workplace in local technical companies and international corporations. Others have gone to graduate programs in physics, oceanography, materials science, and many types of engineering, including aerospace, biomedical, electrical, mechanical, nuclear, and optical engineering.
Recent Graduates
Marie is pursuing a Ph.D. in Mechanical Engineering at Ohio State University where she has been awarded an NSF fellowship.
Vince is a doctoral student in Material Science at Carnegie Mellon University and will be performing research at Argonne National Laboratory.
Katie is finishing her master's degree in Mechanical Engineering where she is studying water recovery and green engineering.
David is pursuing a master's degree in medical physics at the University of Toledo.
Diego is in a master's program in earth science at The University of Akron.
Kelsey received her Ph.D. in Biophysics from Ohio State University where she studied Alzheimer's disease.