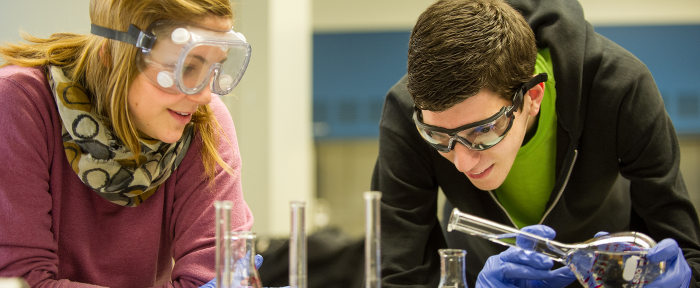 Initial Requirements
Qualified applicants must be an established Ohio resident and, in accordance with OU-HCOM policy, be a U.S. citizen or hold permanent resident status.
Applicants must have a minimum high school grade point average (GPA) of 3.5 on a 4.0 scale
Applicants must have a minimum composite score of 28 on the ACT, 1250 on the old SAT (math + critical reading sections) or 1310 on the new SAT (math + evidence-based reading and writing).
Applicants must have taken a rigorous high school curriculum that includes four years each of high school English, math, and science (including biology, chemistry and physics).
Other Selected Requirements
Program students must maintain a cumulative grade point average of 3.7 and a science cumulative grade point average of 3.6 or higher during the undergraduate degree at JCU.
Students must meet other course prerequisite and admission/application requirements of OU-HCOM.
The Medical College Admissions Test (MCAT) requirement by OU-HCOM will be waived. However, students will be required to take an MCAT practice test to gauge their standardized test-taking proficiency.
For complete program requirements, contact Kathy Lee, Ph.D., director of JCU's Pre-Health Professions Program.