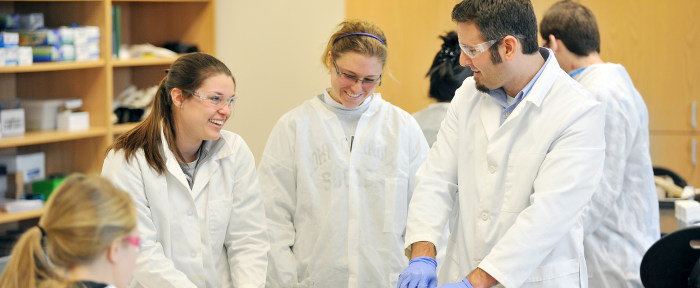 Applicants must first apply and be admitted to JCU by our priority scholarship deadline of December 1.
Supplemental application information required by OU-HCOM must be postmarked no later than January 10th.
JCU will select candidates to be interviewed by OU-HCOM. The interviews typically take place in mid to late February with a decision made by March 1.
If chosen by OU-HCOM, successful applicants will be granted their conditional admission to the OU-HCOM program prior to beginning their first year at JCU.
If you have any questions about applying, please contact Dr. Kathy Lee, director of JCU's Pre-Health Professions Program, at klee@jcu.edu.