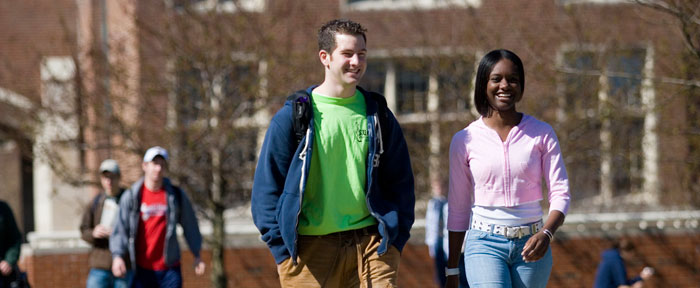 The 2013 orientation dates for incoming first-year and transfer students are:
Session 1 – June 4/5
Session 2 – June 10/11
Session 3 – June 17/18
Session 4 – June 20/21
Session 5 – June 24/25
Session 6 – June 27/28
Session 7 – July 1/2
Session 8 – August 26/27
Transfer Orientations
Transfer S – January 11
Transfer T – June 10
Transfer U – July 1
Transfer V – August 26
Please keep in mind that all students attending New Student Orientation must plan to stay at JCU for the duration of the orientation session and they will not be permitted to leave campus. All students should plan to stay overnight in a residence hall with the other incoming students as a part of the New Student Orientation program. Parents and guests are also invited to stay on campus in a residence hall. Overnight accommodations are included in the New Student Orientation fee.
Please note: For session 8, students who will be living on campus for the fall semester will move into their permanent room assignments and sleep in those spaces. No on-campus housing is provided for students who will be commuting or for parents and guests for this final session.