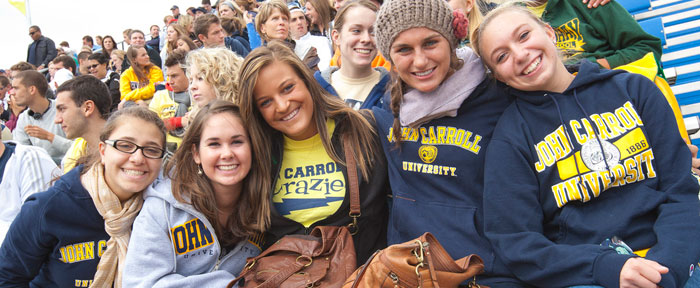 After your deposit has been received you will receive registration information in the mail, including both your John Carroll University email address and computer BannerWeb identification number and password. You will be able to register online for New Student Orientation with this information anytime after May 1, 2014.
Please register as soon as you are able because orientation registration is on a first-come, first-served basis and sessions do fill up quickly!
Once your registration has been received, we will send a confirmation email to your John Carroll University email address with more information. We will also send an email to this address again one week before the scheduled orientation date as a reminder that your date is coming up.
If you have any questions regarding orientation, registration, or fees please contact the Office of Orientation at 216.397.1983.