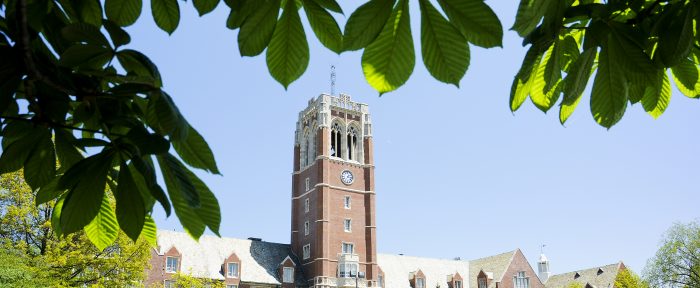 ---
The John Carroll University Master of Arts in Nonprofit Administration and Certificate in Nonprofit Management programs expand your ability to innovate in your organization and impact your community. Our students enhance current skills and prepare for future leadership roles as social change agents. The program prepares students to serve their organizations and their communities by teaching leadership, team-building skills, ethical vales and practices, and nonprofit financial and resource management, as well as providing planning, strategy, and development tools. We help you develop the skills necessary to lead, change, and advance social justice.
Why choose John Carroll?
At JCU, you'll take evening classes with fellow working professionals from northeast Ohio and build your network as you collaborate on projects. You'll also receive personal attention from experts who are full-time faculty and/or practitioners in the field and develop critical thinking and problem-solving skills you can put into practice immediately. Learn beside the current generation of nonprofit professionals as they – and you – become the future leaders of our sector.
Program Overview
The M.A. program can be completed in as little as five semesters or two academic years. Both full-time (9 credit hours) and part-time students are eligible, so you can work at your own pace. The M.A. consists of 36 hours of coursework, including a capstone project. These courses are flexible and can be taken in seven-week (summer) or 15-week (fall/spring) semesters. The certificate program consists of 15 credits and is designed to be flexible and adaptable to your specific needs and interests.
Students in the nonprofit administration program study with faculty and peers from JCU's Boler College of Business. Taking classes in both the College of Arts and Sciences and Boler exposes you to different personal and professional perspectives, preparing you to lead a team with diverse experiences and voices.
Program Learning Goals
Students will:
Develop an understanding of contemporary ethical issues in the nonprofit sector and normative frameworks for addressing these challenges.
Communicate effectively using multiple forms of expression appropriate to nonprofit settings.
Have and use knowledge of functional areas of particular relevance in the nonprofit sector (e.g., human resources, financial management, resource development, evaluation, executive leadership) and management skills essential for building effective and efficient organizations.
Have critical thinking and problem-solving skills; and have leadership and collaborative skills relevant to organizations addressing growing social needs and resource constraints.
Application Requirements
The following are required for admission to both the Master's and Certificate Nonprofit Administration programs:
Two letters of recommendation, one of which is preferably from a professional in a nonprofit organization.
Professional resume
Statement of Purpose, addressing the applicant's interest in the program, career goals, and experience (including internships and service activity) in the nonprofit sector
Interview
Official transcripts from all institutions attended
Two letters of recommendation, one of which is preferably from a professional in a nonprofit organization.
A minimum 3.0 undergraduate GPA with a 3.2 in the major (for full acceptance)

Financial Aid
Several forms of financial assistance are available to students in the nonprofit administration program:
A 40% tuition scholarship is available to all students enrolled in the program.
A limited number of graduate assistantships provide a tuition waiver for up to 18 credit hours per year plus a stipend. Graduate assistants are expected to spend 20 hours per week working for the department.
The University's Office of Student Enrollment and Financial Services offers assistance with student loans
Costs may vary depending on your program and whether courses are taken in the College of Arts and Sciences or Boler, but current tuition rates can be found on the Graduate Studies website.