John M. Evans, former U.S. diplomat and ambassador to Armenia from 2004-06, will speak at John Carroll University on March 28, 2019 at 7 p.m. in Donahue Auditorium. The event is free and open to the community.
Ambassador Evans is the author of Truth Held Hostage: America and the Armenian Genocide—What Then? What Now? (2016). After a long career in the U.S. Foreign Service, he served as the U.S. Ambassador to Armenia before defying the State Department policy of not using the term genocide to describe what happened to Armenians during World War I.
The event is co-sponsored by Peace, Justice, and Human Rights Program, Department of Political Science, Department of History, Department of Sociology, Department of Theology and Religious Studies, Arrupe Scholars Program, and the Armenian Cultural Association of Cleveland
The Donahue Auditorium is located in the Dolan Science Center.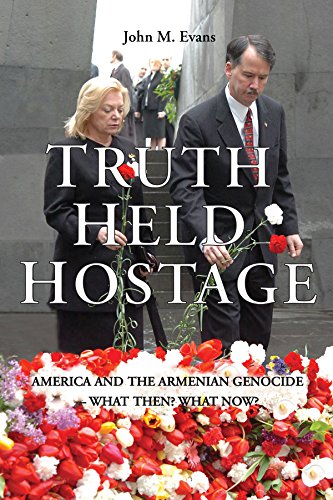 Posted on March 19, 2019