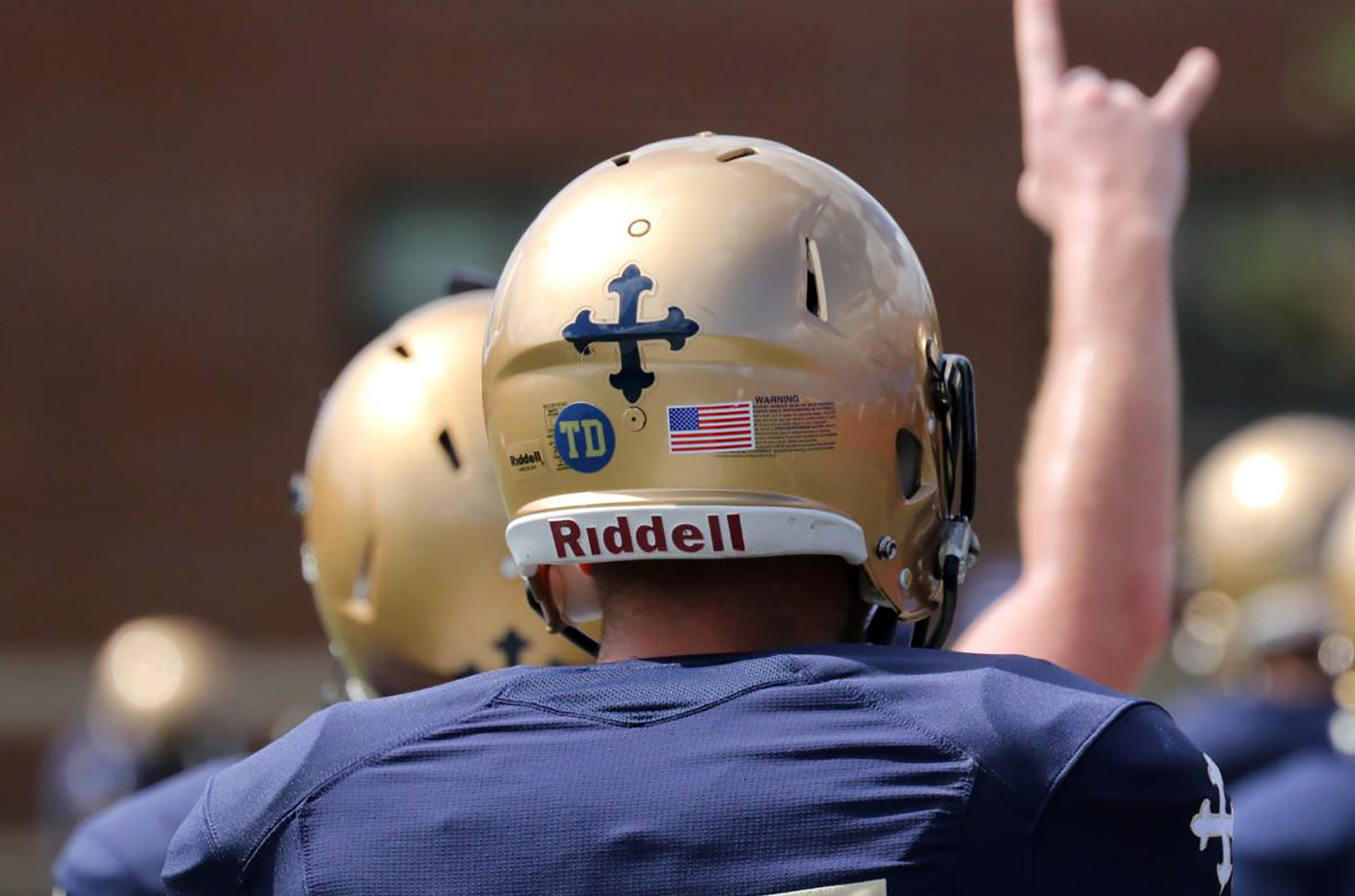 John Carroll University alumni will be in the spotlight once again when the New England Patriots and Los Angeles Rams kick off Super Bowl LIII on February 3 in Atlanta, Georgia.
Six alumni serve on the coaching staff or in the front office for New England: Nick Caley '06 (Tight Ends), Nick Caserio '98 (Director of Player Personnel), D.J. Debick '13 (Area Scout), Josh McDaniels '99 (Offensive Coordinator/Quarterbacks), Jerry Schuplinski '99, '02G (Assistant Quarterbacks Coach), and Dave Ziegler '01, '07G (Director of Pro Scouting)
In Caserio's 18 seasons with New England, the Patriots have been to the Super Bowl nine times. He and McDaniels each have five Super Bowl rings, Schuplinski and Ziegler each have two, and Caley and Debick earned their first rings in Super Bowl LI.
While he is not an alumnus, former Blue Streaks defensive coordinator Chris Shula is appearing in his first Super Bowl. The assistant linebackers coach for the Rams and grandson of Don Shula '51 led the 2014 Blue Streaks to a top-10 mark nationally in scoring defense.
This marks the seventh time this decade that the University will be represented in the NFL's biggest game.
Assistant Athletic Director for Communications Christopher Wenzler '90 and Executive Director of Alumni Relations Dave Vitatoe '00 spoke to ABC News 5 Cleveland this week about John Carroll's connection to the big game.
For more stories about our connections, visit the following links:
Posted on January 28, 2019