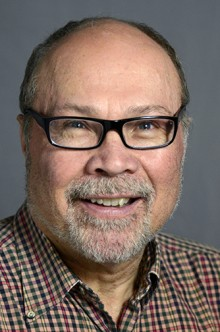 Bob Noll, a Tim Russert Department of Communication & Theatre Department faculty member at John Carroll University, has been selected to participate in the Television Academy Foundation's 2018 Faculty Seminar Program. Members of the Television Academy selected 25 professors from colleges and universities nationwide to participate in the prestigious program.
The faculty fellows will gain the latest information on the television and content development industries from top entertainment professionals during a weeklong Southern California seminar from Nov. 5-9, 2018.
The seminar will include panel discussions with broadcast and cable networks' programming and scheduling executives, legal experts and cutting-edge content creators. Private studio tours and trips to top Hollywood production facilities to meet with producers, observe production and get first-hand updates on the latest in television technologies are also part of the program.
An accomplished playwright, television and film producer, Noll has won over 34 national and international awards including nine Emmy Awards and a Silver Medal at the International Film and Television Festival of New York.  In television, he is best known for producing the nationally syndicated NBC children's series Hickory Hideout.
First launched in 1987, the Foundation's annual seminar offers faculty a comprehensive program designed to enhance knowledge and in turn enrich learning environments.
About the Television Academy Foundation
Established in 1959 as the charitable arm of the Television Academy, the Television Academy Foundation is dedicated to preserving the legacy of television while educating and inspiring those who will shape its future. Through renowned educational and outreach programs such as The Interviews: An Oral History of the Television, College Television Awards and Student Internship Program the Foundation seeks to widen the circle of voices our industry represents and to create more opportunity for television to reflect all of society. For more information on the Foundation, please visit TelevisionAcademy.com/Foundation.
Media Contact:
Jane Sparango
breakwhitelight (for the Television Academy)
jane@breakwhitelight.com
310-339-1214
Posted on September 26, 2018