A new organization that empowers young girls to become entrepreneurs has selected Jeanne Colleran, Ph.D., interim president of John Carroll University, as the the recipient of its inaugural "Women Leadership Award."
The organization, She Elevates, is based in Ohio, but has a global mission to teach girls, ages 8-14, how to develop an entrepreneurial mindset through idea development, business etiquette training, and mentorship.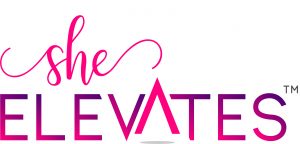 The She Elevates "Women Leadership Award" recognizes and appreciates the profound role played by a woman as leader, executioner, and decision maker, in shaping the future of the organization and region. She embodies the qualities of leadership in displaying active, creative, and integrative efforts in achieving the best possible results in the community development plans.
Dr. Colleran, who previously served as John Carroll's Academic Vice President and Provost, and dean of the College of Arts and Sciences. She has established partnerships with local medical and law schools and strengthened the University's Pre- Health Professions Program, developing the biomedical humanities teaching partnership with the Lerner College of Medicine. She was the principal author of the McGregor Grant, a $250,000 grant that strengthened programs in the areas of globalization and humanitarian crisis. Dr. Colleran established John Carroll's Mike Cleary Program in Sports Studies, and helped build the Exercise Science and Counseling Programs. She assisted in developing the Post Doctoral Minority Teaching Fellowships Program, which was awarded a grant from the Cleveland Foundation. She also worked with the Mayo Society to establish scholarships for John Carroll students to study in Galway, Ireland.
Contact: Tonya Strong-Charles |  Executive Director of Media Relations | 216.397.1958 or tstrong@jcu.edu 
Posted on April 20, 2018