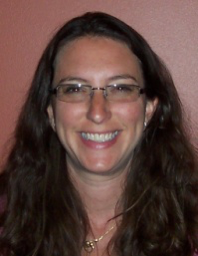 As the next generation of nonprofit leaders continues to train at John Carroll University, a new and experienced leader will guide them. Dani Robbins has been named the director of the nonprofit administration program at John Carroll University (JCU). Robbins joins JCU with more than 25 years of experience in nonprofit administration.
"At its heart, JCU's graduate program in nonprofit administration represents the University's commitment to promoting social justice and developing ethical leaders," said Margaret Farrar, dean of the College of Arts & Sciences. "Dani's wealth of experience and expertise will enhance a program whose graduates have such a deep impact on the communities they serve – here and Cleveland and beyond." The JCU program, which includes both Master's degree and certificate options, is designed to accelerate the career and personal growth of professionals in the field. Students take courses in both the College of Arts & Sciences and the John M. and Mary Jo Boler School of Business, preparing them for leadership positions in nonprofit organizations.
Most recently, Robbins managed a nonprofit consulting firm, which she founded, and served as a lecturer in the John Glenn College of Public Affairs at The Ohio State University. She previously led the Boys & Girls Club of the Western Reserve as executive director, after having held the position at the Boys & Girls Club of the Highland Lakes. She has held leadership roles at the Anti-Defamation League and for Homesafe, a shelter for those impacted by domestic violence. Robbins was also the first director of the Women's Coalition – the prelude to the Women's Center – at Case Western Reserve University.
"When nonprofits are stronger, communities are stronger," Robbins said. "As director of the nonprofit administration program at JCU, I am honored to be able to inspire, enable, and teach social justice leaders to change their corners of the world." Robbins earned an M.P.A. from the Levin College of Urban Affairs at Cleveland State University and a B.A. in criminal justice from Kent State University. Students interested in the nonprofit administration program can contact Robbins at drobbins@jcu.edu, or visit jcu.edu/nonprofit.
Posted on January 28, 2018