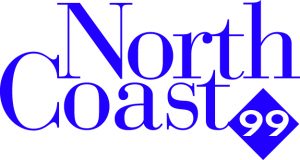 This is the second consecutive year that John Carroll has received the prestigious NorthCoast 99 award!
"John Carroll University is dedicated to attracting and retaining talented employees who can move the institution forward,'' stated Alex Teodosio, John Carroll's Assistant Vice President and Chief Human Resources Officer. "We are so proud of our employees who support students academically and professionally, and often as mentors."
NorthCoast 99 is an annual recognition program that honors 99 great workplaces for top talent in Northeast Ohio. Developed in 1999 by the Employment Resource Council (ERC), the program consists of two main components—a competitive application that collects information on human resource practices and organizational performance, and a comprehensive employee engagement survey.
You can view the full list of NorthCoast 99 winners for 2017 here.
Contact: Tonya Strong-Charles |  Executive Director of Media Relations | 216.397.1958 or tstrong@jcu.edu 
Posted on August 28, 2017