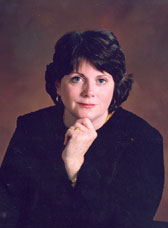 John Carroll University President Rev. Robert L. Niehoff, S.J., announced today that Jeanne M. Colleran, Ph.D., will become University Provost and Academic Vice President, effective Aug. 4, 2014. The decision was made after an extensive national search.
"I am delighted that Jeanne will work with key members of our senior leadership team and me to create new and enhanced learning opportunities and cultivate long-lasting external partnerships," said Father Niehoff. "Jeanne will coordinate cross-divisional projects with the campus community, while striving to nurture a culture of continuous improvement within existing programs to ensure student success."
As the chief academic officer, Dr. Colleran will lead the University's ongoing commitment to outstanding teaching and learning, while helping to raise John Carroll University's profile for distinctive excellence. She will work to develop and implement educational strategies focused on integrating students' learning experiences across the University. In addition, Dr. Colleran will collaborate with the Vice President for University Mission and Identity to create a Jesuit culture that permeates all aspects of John Carroll University's identity.
Dr. Colleran is a 1976 graduate of John Carroll and completed her doctorate in English at The Ohio State University. She worked at John Carroll prior to her time at Ohio State and then returned to JCU as a visiting instructor of English in 1987. Dr. Colleran has served both as chair of the English department and most recently, dean of the College of Arts and Sciences. Her extensive knowledge of John Carroll University will help play an instrumental role as we strategically advance our University.
Contact: Tonya Strong-Charles |  Executive Director of Media Relations | 216.397.1958 or tstrong@jcu.edu 
Posted on May 13, 2014