The poetry of George Bilgere, Ph.D., John Carroll University associate professor of English, was recently featured on "The Writer's Almanac with Garrison Keillor."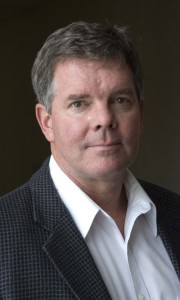 Keillor read "At the Vietnam Memorial" on Friday, Nov. 16 and "Genius" on Saturday, Nov. 17. Public radio stations across the country, as well as SiriusXM satellite radio, broadcast "The Writer's Almanac." The show also is available as a podcast.
Works by Bilgere have been featured more than 30 times on "The Writer's Almanac." Last December, he was a featured guest on Keillor's "A Prairie Home Companion."
Bilgere has authored five collections of poetry. He has garnered grants and awards from the National Endowment for the Arts, the Pushcart Foundation, the Witter Bynner Foundation through the Library of Congress, and the Fulbright Foundation.
Bilgere teaches courses in John Carroll's undergraduate and graduate programs in English. For more information about these programs, visit the Department of English website.
Posted on November 13, 2012