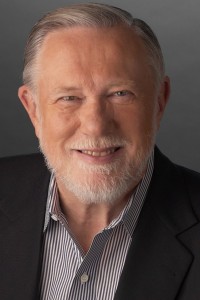 Dr. Charles M. Geschke, co-chairman of the board and co-founder of Adobe Systems, Inc., will be the keynote speaker at John Carroll University's commencement on Sunday, May 20. John Carroll University President Rev. Robert L. Niehoff, S.J., will present Dr. Geschke with an Honorary Doctor of Humane Letters from the University. The commencement ceremony will be held on the Rodman Hall Terrace of the campus.
Retired from his position as president of Adobe since 2000, Dr. Geschke continues to shape the $4.2 billion company as co-chairman of the board. Adobe is the world's largest maker of graphic-design software. In 2009, Dr. Geschke was awarded the prestigious National Medal of Technology and Innovation, the highest honor bestowed on scientists, engineers, and inventors by the U.S. government.
Dr. Geschke, a former math professor at John Carroll University, was educated in the Jesuit Catholic tradition. He is a graduate of Saint Ignatius High School in Cleveland, and earned both a bachelor's degree in classics and a master's in mathematics from Xavier University. Dr. Geschke holds a doctorate in computer science from Carnegie-Mellon University.
Posted on April 27, 2012