John Baker
John D. Baker was unanimously elected assistant general organizer for the International Longshoremen's Association, AFL-CIO, at the union's quadrennial convention in July 2011. Baker previously served on the ILA's Executive Council for 22 years as vice president representing the Great Lakes region and Puerto Rico. Baker previously served for more than two decades as the president of the Great Lakes District Council. He graduated from Collinwood High School and later attended Cleveland State University and Cuyahoga Community College. A lifelong resident of Cleveland, Baker is the Secretary-Treasurer of his ILA Local 1317. He serves as president of the Cleveland Port Council, Maritime Trades Department, and has served on the boards of the Great Lakes Maritime Task Force, Cleveland International Trade Center, and the Rock and Roll Hall of Fame. Baker worked his way up the ranks of the ILA, beginning his career as a longshoreman and later serving on a Union Organizer Committee and on the Great Lakes District and International Boards.
---
Arnie de la Porte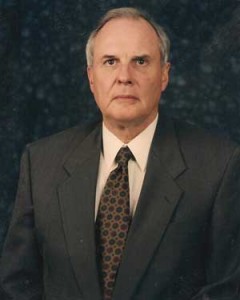 Charles A. Andre de la Porte, or Arnie de la Porte as he is known, was born and raised in the Netherlands. He is a graduate of de Kweekschool voor de Zeevaart, the oldest Nautical Academy in Europe, and a retired officer in the Royal Dutch Navy. After his nautical career he became very active in international business first in Shell and later as Sales Director for a B. Elliot and Co., a large European machine tool company, followed by General Manager of McCulloch of Europe and Vice President International Sales for Ridge Tool. In 1989, together with his son, Peter, he founded Hexon, an international manufacturer of dock and loading equipment and many other industrial products. Her Majesty the Queen of The Netherlands appointed Arnie as Her Honorary Consul for the State of Ohio. He is also a knight of the French Medal of Merit.
---
William D. Friedman
William D. Friedman became president and CEO of the Cleveland-Cuyahoga County Port Authority in June 2010. Since that time the Port has aggressively pursued growth in its core maritime business and in late 2011 issued a Strategic Action Plan, defining an expanded role for the Port Authority squarely aimed at job creation and increased economic vitality for Cleveland and Cuyahoga County. During his tenure, the Port has achieved a series of accomplishments. They include: adoption of the Strategic Action Plan; construction of an on-dock rail loop, the Port's first major capital investment on the lakefront in nearly a decade; providing financing for a range of major construction projects, including the $275 million Flats East Bank project; opening an 88-acre nature preserve on Lake Erie; and reducing operating expenses by 22 percent since 1999. Friedman has more than 25 years experience in port management, real estate development, the international supply chain, and multimodal distribution.
---
Marc Gagnon
Marc Gagnon is director of government affairs and regulatory compliance at Fednav Limited in Montreal, Quebec, Canada. Fednav is the largest international marine bulk carrier in Canada. Prior to that post, he was Executive Director of the St. Lawrence Economic Development Council (SODES), a Quebec City-based association that represents the Saint Lawrence marine community for 23 years. He holds a M.Sc. degree in geography from Université de Montréal and a B.A. from Université Laval.
---
David S. Gutheil
David S. Gutheil is vice president for maritime & logistics for the Port of Cleveland. He has international and domestic experience in logistics, marketing, and the transportation/shipping industries. Among his duties, Gutheil is responsible for managing the Port of Cleveland's maritime facilities and the implementation of marketing and trade development programs to attract new customers, carriers, and cargo shippers. David previously worked for an assortment of transportation-related companies for nearly 20 years, most recently as director of strategic accounts for NYK Logistics (Americas) Inc., one of the world's leading logistics providers. He also has a thorough understanding – from multiple perspectives – of the complex industry of moving cargo. He also previously worked as vice president for sales and marketing for Interstate Distributor Co., one of the 20 largest full truckload carriers in the U.S. While there, he increased revenues within his territory by more than 300 percent.
---
Sjoerd Haazen

Sjoerd Haazen recently completed his Master of Science in Economics and Business at Erasmus University in Rotterdam, Netherlands. His specialization is urban, port, and transport economics. His thesis is titled "Optimizing the Great Lakes-St. Lawrence Seaway Transportation System."
---
Hans Heinsbroek
Hans Heinsbroek currently serves as Consul General of the Netherlands in Chicago, United States. In 1971, he received his MSc in Economics from the University of Rotterdam followed in 1977 by his Doctorate in Economics from the University of Brussels. After completing his education, Heinsbroek held various roles in universities in Canada and Belgium from 1971 until 1977. Heinsbroek began his government career in 1977 in the Ministry of Foreign Affairs where he held various posts in Seoul, Algiers, Ottawa, San José and Tanzania. In 1998, he joined the Ministry of Economic Affairs as Consul General in Shanghai, Peoples Republic of China. In 2002, Heinsbroek became Ambassador in Harare, Zimbabwe until 2006 when he became Ambassador in Seoul, Republic of Korea. In 2010, Heinsbroek assumed his current role as Consul-General of the Netherlands in Chicago.
---
Bruce Hodgson
Bruce Hodgson is the director of market development for the St. Lawrence Seaway Management Corporation. In this position, he is responsible for initiatives to attract more traffic, including both traditional and new cargoes, into the Great Lakes/Seaway system and positioning Hwy H2O as a key component of the North American intermodal transportation system. Bruce has extensive marine industry experience in British Columbia. Prior to joining the Seaway, he ran his own company, and he previously held management and senior sales positions with Norasia Container Line Canada Ltd., Wheels Pacific Freights Systems Inc., Westwood Shipping Lines, and International Sea-Land Shipping Service Ltd. Having worked for a variety of organizations, Bruce has a wide knowledge of inter-modal shipping, both nationally and internationally.
---
Brad Hull
Brad Hull, Ph.D., is an associate professor in the Department of Management, Marketing, and Logistics and serves as the Standard Product's Dr. James S. Reid Chair in Management. He holds a Ph.D. from Case Western Reserve University, an M.S. from Stanford University, and a B.S. from the University of Pennsylvania. He teaches courses in logistics, transportation, operations management, management information systems, and enterprise software. In addition to teaching at John Carroll, Brad has worked with the Port of Cleveland developing new business opportunities for the port. He has given presentations regarding new business opportunities for the Port at the Cleveland Freight Association, Purchasing Management Association of Cleveland, Council of Supply Chain Management Professionals, and the Ohio Foreign Commerce Association.
---
Bart Kuipers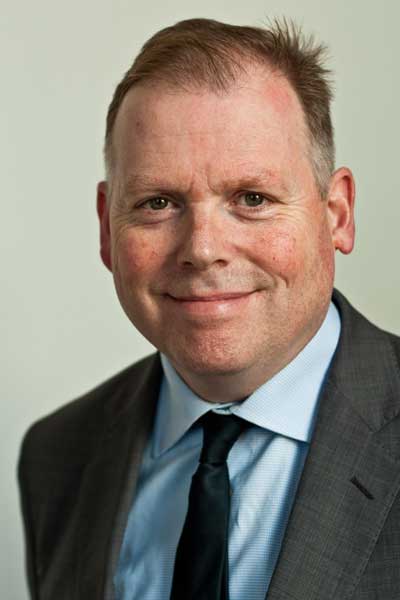 Bart Kuipers is director business development and business relations of Erasmus Smart Port Rotterdam. Erasmus Smart Port Rotterdam is a port initiative started in December 2010 by Erasmus University Rotterdam, the Port of Rotterdam, the City of Rotterdam and Deltalinqs, the port employers organization, to strengthen the ties between the academic world and the port of Rotterdam community by means of knowledge dissemination and valorisation. Kuipers graduated as an economic geographer (1988) and received his Ph.D. in economic geography in 1999, both at the State University of Groningen, The Netherlands. His Ph.D. was devoted to the port-based chemical industry, in which different firms in the Port of Rotterdam were analysed in debt with respect to industrial restructuring, new logistics strategies and the demands these firms placed on the maritime and logistics industry. After a career of nearly ten years at the Policy Research Centre of the Ministry of Transport, where he worked as a (senior) policy adviser and as a research co-ordinator logistics & knowledge development, he worked for two years as a researcher at Delft University of Technology, faculty Technology, Policy and Management. In the period 2000-2008 Kuipers worked at TNO, the Netherlands organization for applied scientific research, as a senior consultant. Since 2008 he works for Erasmus University Rotterdam, next to Erasmus Smart Port, he works at RHV b.v. as a senior research manager port economics. His specializations are logistical development studies, port development studies, port strategy and regional transformation processes. Next to a large number of research studies in the Netherlands—especially for the port of Rotterdam and the Dutch government—Kuipers has performed port research projects for South Korea, the Netherlands Antilles, South Africa, India and the EU.
---
Roy Norton
Roy Norton is Canada's consul general to Michigan, Ohio, Indiana, and Kentucky – meaning that he and his team are responsible for advancing Canadian interests in those four states. He came to Detroit in September 2010 from Canada's Embassy in Washington, D.C., where he had served since 2006 as Minister of Congressional, Public & Intergovernmental Relations. His career is not that of your classic Foreign Service officer: he's been President & CEO of Ontario's Export Agency; Assistant Deputy Minister in the Ontario Government responsible for International Relations & Protocol; Senior Policy Advisor to the Foreign Minister of Canada; and a Legislative Assistant in each of Canada's Senate and House of Commons. Roy holds three master's degrees – in Canadian history (from Carleton University in Ottawa), in public administration (from the Kennedy School of Government at Harvard University), and in international economics and quantitative methods (from the Johns Hopkins University School of Advanced International Studies – SAIS – in Washington, D.C.) – and a Ph.D. in international relations (also from Johns Hopkins SAIS). Roy's doctoral dissertation examined visible minority community influences on Canadian foreign policy.
---
Adolph Ojard
Adolph Ojard was appointed executive director of the Duluth Seaway Port Authority in March 2003. A Great Lakes maritime and transportation veteran, he now serves as the Port Authority's chief executive officer. Adolph spent more than 30 years with transportation affiliates of the U.S. Steel Corporation where he held executive positions in rail, inland barging, and Great Lakes shipping. He was president of the Warrior Gulf Navigation Co. in Alabama until 1997 when he became general manager of both the DM&IR Railway and USS Great Lakes Fleet, regional railroad and vessel companies headquartered in Duluth, Minnesota. Adolph is currently president of the American Great Lakes Ports Association and is chair-elect of the American Association of Port Authorities U.S. Delegation. Adolph also chairs the Great Ships Initiative Advisory Committee, is a member of the U.S. DOT Maritime Transportation System National Advisory Committee, the MnDOT Transportation Finance Advisory Committee and serves on the board of the Minnesota Agri-Growth Council, in addition to several community boards in Duluth.
---
Rear Admiral Michael N. Parks
Rear Admiral Michael N. Parks is the USCG Commander of the Ninth Coast Guard District. He assumes duties after serving as the Deputy Director of Operations for Headquarters United States Northern Command. The Directorate of Operations serves as the principal advisor to the U.S. NORTHCOM Commander on all operational matters, providing strategic guidance to plan and execute U.S. NORTHCOM missions within the area of responsibility; including land, maritime, and Homeland Defense air operations as well as Defense Support to Civil Authorities. Rear Admiral Parks is a 1982 graduate of the United States Coast Guard Academy where he received a Bachelor of Science in Government. In 1994 he attended George Washington University, where he earned a Master of Public Administration degree. In 2004 he was selected and attended the National War College in Washington, D.C., where he received a Master of Science in National Security Strategy and Policy.
---
David Sanders
David Sanders is the publisher of Great Lakes-Seaway News and the president and CEO of its parent company, PRI Strategy Management (PRIsm). Since it was founded in 2007, Great Lakes-Seaway News has become the most widely read publication covering the Great Lakes-Seaway maritime industry. He is also a co-founder of the Great Lakes-Seaway Coalition, a broad coalition composed of representatives of governmental organizations, public port authorities, ship owners, vessel agents, terminal operators, cargo interests, organized labor, and academia. Previously, David served as the Chief Executive Officer of the Saint Lawrence Seaway Development Corporation (SLSDC), the government-owned corporation charged with managing the U.S. sections of the Great Lakes-Saint Lawrence Seaway System. During his time as the SLSDC's CEO, Sanders also served as a key member of the U.S. Department of Transportation's senior management team where he led the Department's strategic planning, performance planning and systems transformation efforts that were rated "best in the U.S. government."
---
Karen Schuele
Karen Schuele, Ph.D., CPA, is the dean of the Boler School of Business at John Carroll University and a professor in the Department of Accountancy. Prior to becoming the dean, Karen was the Associate Dean in the Boler School, and is a former holder of the KPMG Professorship in Accounting. She holds a bachelor's degree from Case Western Reserve University, a master's from the University of Texas-Austin, and a doctorate from Kent State University. Prior to joining the John Carroll faculty, she worked for two years at Price Waterhouse, now PricewaterhouseCoopers. Karen's research interests include accounting pedagogy, green accounting, and financial reporting. Her publication outlets have included The Journal of Accountancy, The CPA Journal, and The Accounting Educators Journal. Karen is a member of the Shaker Heights City School District Finance & Audit Committee and the treasurer for the Christ Church Foundation. She previously served on the executive board of the Ohio Society of Certified Public Accountants.
---
Donna Taylor
Donna Taylor was appointed chief executive officer of the Oshawa Port Authority in 1984, becoming the first female port manager in North America. She is currently the longest serving CEO of a port in Canada. Reporting directly to the Board of Harbour Commissioners, Donna is responsible for the operation and administration of port activities including, for example, industrial land and cargo development, facility maintenance, vessel movements, and financial accountability. She deals directly with port users, government representatives from all levels, pilots, tug operators, the stevedores and longshoremen, freight forwarders, and agents. As a past president of both the International Association of Great Lakes Ports and the Canadian Association of Port Authorities and a member of Hwy H20, Donna has been extensively involved in issues concerning the Great Lakes and has travelled throughout the world promoting the Seaway System and Great Lakes ports with her Trade Mission colleagues. Donna's emphasis for the next three years will be on expanding and modernizing the Port of Oshawa and increasing and attracting cargo.
---
Bernardine van Kessel
Bernardine van Kessel is director of international business attraction for Team NEO. Bernardine works with global companies to help them establish a local footprint in Northeast Ohio. She collaborates with the region's cities, counties, chambers of commerce, economic development organizations, and industry groups to bring the benefits of the Cleveland Plus region to an international business audience. Bernardine is also director of the northeast Ohio-based International Trade Assistance Center (ITAC). She speaks Dutch, German, and French, and is the Founder and President of the Netherlands Ohio Chamber of Commerce. She is a volunteer translator for the International Institute of Akron, a member of the Lieutenant Governor's Global Trade Advisory Board, a trustee of the Hudson Economic Development Corporation and a co-founding board member of the Dutch School in Cleveland.
---
Henri Verboon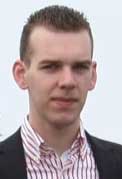 Henri Verboon recently completed his Master of Science in Economics and Business at Erasmus University in Rotterdam, Netherlands. His specialization is urban, port, and transport economics. His thesis is titled "The Great Lakes: The world's most underutilized waterway."
---
Stephen A. Wilkes
As Director of Governmental & Regulatory Affairs for Tata Steel, Stephen is responsible for managing and coordinating the regulatory responsibilities and interests of Tata Steel's North American manufacturing businesses. He also provides advice on trade, transportation, investment, and other regulatory arenas to Tata Steel businesses in Europe and elsewhere that have strategic U.S. relationships. He is responsible for developing and maintaining relationships with organizations and individuals with common interests in governmental and regulatory matters and with decision-makers and information sources in arenas of interest to the company, as well as outside counsel. He represents the company in its NAM membership and supports its activities in the Ohio Steel Industry Advisory Council. He retains a base at Tata Steel's Warren, Ohio, facility, but also works with the Group's Washington, D.C. office.