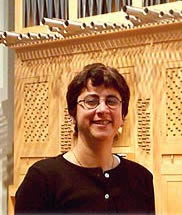 Cynthia A. Caporella, Ph.D.
Director Of Liturgical Music and Musical Arts
E-mail – ccaporella@jcu.edu
Cynthia Anne Caporella, Ph.D., began her service to John Carroll University in August of 1994.  In her current position as Director of Liturgical Music and Musical Arts she is responsible for music at all major liturgical functions and prayer services, directs the choral organizations at JCU, serves as advisor to the JCU Dance Ensemble, and supervises the JCU Band program.  Cynthia holds a Doctorate of Philosophy in Musicology/Ethnomusicology, and Master of Music degrees in Vocal Coaching and Accompanying as well as Piano Performance.  She regularly performs as a choral director, chamber musician and vocal accompanist in the Greater Cleveland area.  Cynthia's article, entitled Jesuita non cantat: Evidence from the Inaugural Year of the Roman Church of the Gesù was published in the GIA Quarterly: a Liturgical Music Journal, in the Fall 2006 issue, volume 18, number 1.  Her article "Heart to Heart: Music on the Jesuit Campus" is published in the journal Conversations and concerns music ministry in the context of college life.  Cynthia can be reached in her office, Room #24 in the D.J. Lombardo Student Center at (216) 397-4721 or by e-mail at ccaporella@jcu.edu.
---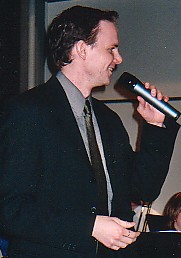 Marty Hoehler
Coordinator of Bands
E-mail – mhoehler@jcu.edu
Marty Hoehler assumed the position of Coordinator of Bands at John Carroll University in the fall of 1999.  He graduated from John Carroll in the spring of 1999 with a degree in English, and minors in Math and Creative Writing.  While a student, Marty performed with every university music ensemble, worked with the theater department, studied classical guitar, and took classes at the Cleveland Institute of Music.  In 2003, he earned his Masters degree in English from John Carroll University, and in 2006 he earned a double certification to teach Secondary Language Arts and Mathematics.  His primary instruments include trumpet, piano, guitar, and voice.  He also enjoys playing numerous other instruments, including harmonica and French horn.
Marty hails from Greensburg, Pennsylvania.  He and his wife Bri are the proud parents of three children.  He can be reached in his office, Room #24 in the Lombardo Student Center, or at extension 4498 (off campus 216-397-4498)
Work Study Assistants
Bri Pentuk, '15
Jackie DiFrangia, '16
Abby Svitana, '17
Maggie Lucas, '18