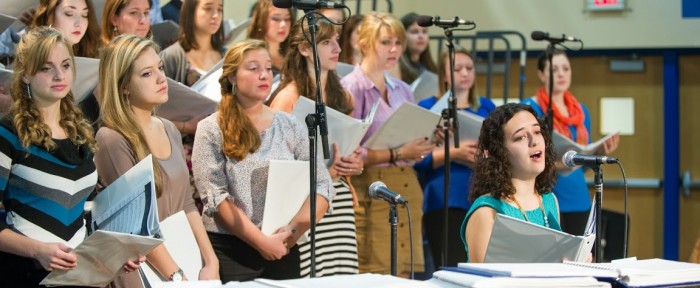 The Department of Liturgical Music and Musical Arts sponsors worship services, recitals, and liturgical music groups for weekly Mass and special events. Read more below.
Chapel Ensemble is a vocal/instrumental ensemble that provides music for regular Sunday masses as well as special liturgies and prayer services on campus. These include Mass of the Holy Spirit, Homecoming and Family Weekend Mass and Baccalaureate Mass. (No audition required)
Cantors at JCU
Cantors at JCU are vocalists who regularly lead the singing at masses and prayer services on campus. A primary focus of the ministry of cantor is to proclaim the psalm. The ministry of cantor is essential to the life of our liturgy! (audition required)
Should you be interested in any of the above opportunities, or for more information, please contact Dr. Cynthia Caporella, Director of Liturgical Music and Musical Arts at ccaporella@jcu.edu or (216) 397-1609.
Click here to learn about our rare and historic Mellen Organ.