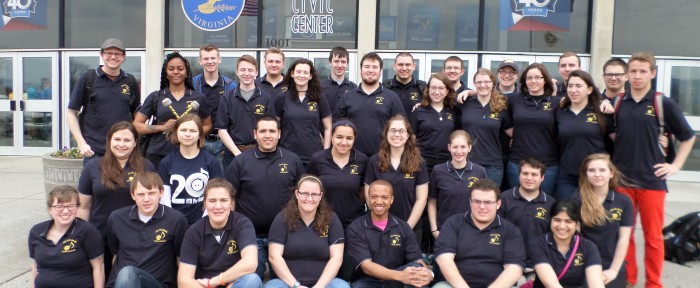 The Pep Band is a high energy ensemble that focuses on:
Fanatically supporting the Blue Streaks' athletic teams
Amassing an enormous repertoire of polished songs
Often referred to as a "Wall of Sound," the Pep Band is a group with big spirit. Most of the Pep Band's focus is centered around supporting various sports teams, but the band has been known to perform at various events around campus. All are welcome to join, regardless of age, instrument, or skill level.
The Pep Band rehearses on Tuesdays from 6:30p-8:30p.
E-mail adennison@jcu.edu or drop by our Tuesday rehearsal for more information.