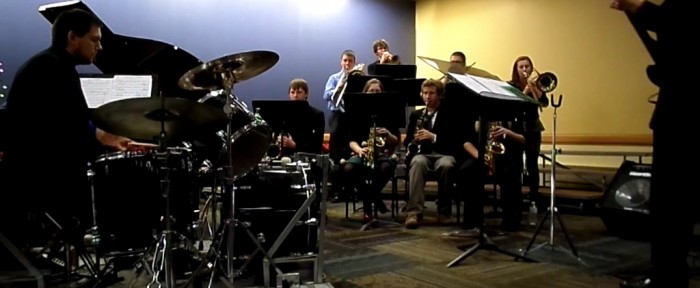 The John Carroll Jazz Band plays a variety of classic and contemporary stage band pieces in various styles at concerts on campus as well as at area jazz festivals.
Rehearsals are Thursdays from 7:00p – 9:00p in the music room, #24 D.J. Lombardo Student Center. Jazz Band rehearsals begin the first week of school in the fall, but we welcome new members throughout the year.
E-mail bhannaford@jcu.edu or drop by one of our Thursday rehearsals for more information.