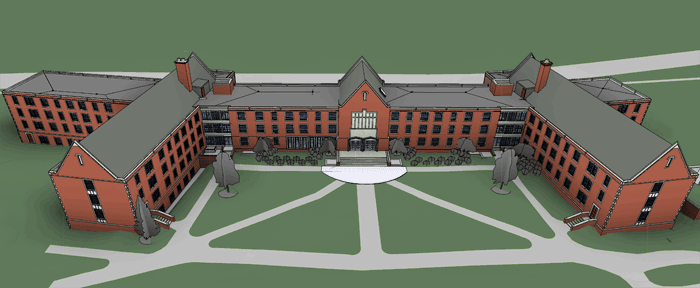 Making Historic Murphy Hall Greener and More Accessible

John Carroll University is planning a renovation project that would modernize and transform Murphy Hall.
The plans completely re-design the space to provide multiple living options for students, including triple and quad suites, singles, and larger double rooms.   It would also create more study and social gathering space for students, and allow for more private bathroom facilities.
The planned Murphy design would also be fully accessible (including elevators), and the University is aiming to qualify for LEED certification.