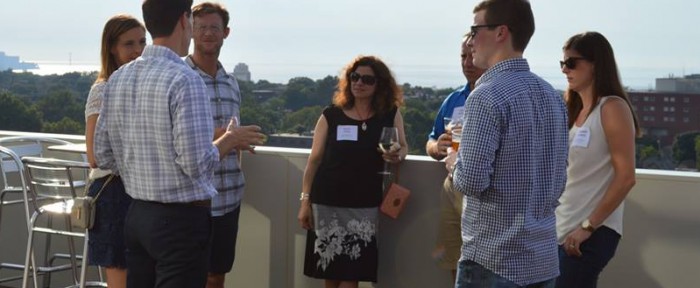 Mission: "The Muldoon Partners is a group of entrepreneurial-minded individuals who meet to develop personally and professionally and build relationships with others of like mind".
The Muldoon Partners is a Learning network, not a Selling network.
The Muldoon Partners in Entrepreneurship educate, connect, and enrich people who are entrepreneurs or are interested in entrepreneurship. The partners program brings together people interested in developing their entrepreneurial skills while providing them with opportunities to interact and share their success with our students. Partners come from private and public companies, include alumni and non-alumni members.
Programming: The Muldoon Partners conduct a series of programs on the second Thursday every other month, beginning September 10, 2016. Programs are held on the John Carroll campus and run from 7:30-9am.  The programs focus on the member's professional and leadership development.
Membership: Your membership includes all programs and events and extends for one year from the date you join. The Muldoon Partner dues are $200 for the year plus an optional $50 fee for spouse or significant other. To become a Muldoon Partner, you must be nominated by a member of the steering committee. The steering committee members are listed on the "membership" tab.
For more information on the Muldoon Partners and their activities  visit us on Facebook or LinkedIn.